Everyone knows the power of a scent to trigger memories, so Rhode Island-based stationery brand MOO is launching a new line of business cards and stationery embedded with your brand's specific smell.
The MOOScents product lets brands build their specific scent profile through an interactive quiz. Your answers help MOO determine your brand's unique smell profile, which can then be applied to any of MOO's print products to remind your customers of who you are.
When we ran the quiz for Techlicious, our matching scent was defined as "CTRL-Apple".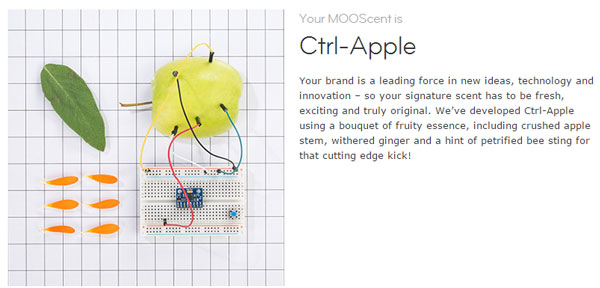 We think that's pretty spot on.
Take the MOOScent quiz and find out how your business smells.