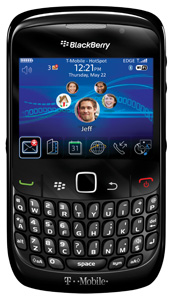 Today, BlackBerry launched their new Curve 8520 with T-Mobile, creating a mid-level between the entry level Curve 8320 and high end Curve 8900. I met with BlackBerry yesterday and have had a chance to play with a review model for the last 24 hours.
The most notable change is the replacement of the omnipresent BlackBerry trackball with a new trackpad. The trackpad is surprisingly intuitive, with much the same feel and operation as its trackball predecessor. If anything, it is even more comfortable to use. And, unlike the trackball, is not prone to gathering dirt and sticking.
I'm not as big a fan, however, of the new flush-mounted escape key to the right of the trackpad. I found it stiff and too close to the keyboard for easy pressing.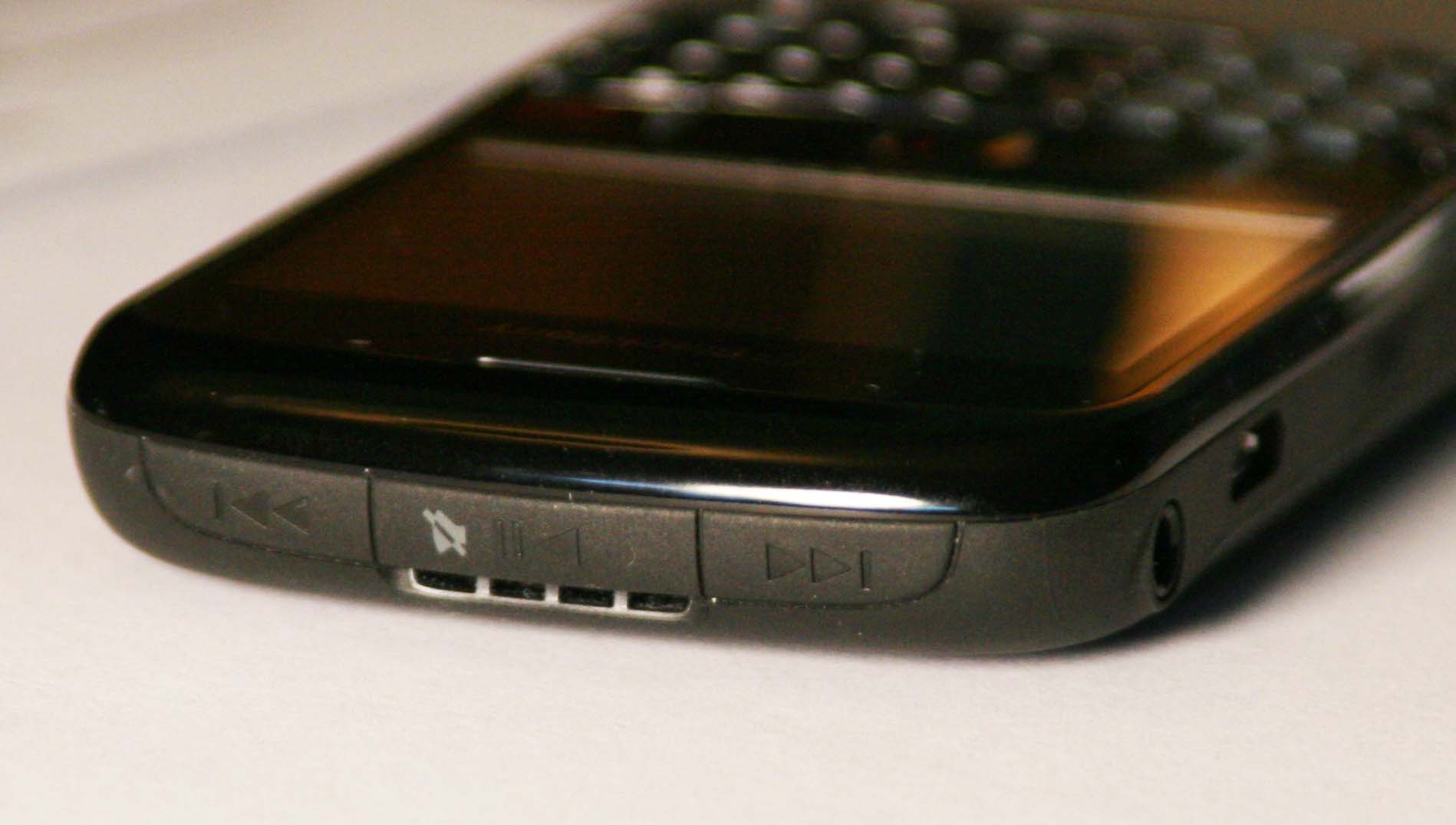 Another nice touch is the inclusion of three media buttons across the top of the phone to control music playback. Now you can easily skip to the next song while exercising without having to go into the application screen on the device. The buttons themselves are integrated into a rubberized strip that runs around the entire phone, providing a nice hand feel.
Beyond that, there is not a lot new. The camera is the same as the older Curve 8320 at 2 megapixels, and less than the 3.2 megapixel camera offered with the Curve 8900. Photo quality seems to have improved slightly, though is by no means stellar. Unfortunately, there is no flash and the Curve camera is inadequate in low lighting.
Walmart currently has the Curve 8520 for $49—which is significantly cheaper than the $129 price directly from T-Mobile. At that price, this is a would be a great choice for someone looking to step up into a smartphone or trade in an older model BlackBerry.
If you're not yet a T-Mobile customer, the decision is more difficult because Walmart is currently offering the Blackberry Curve 8900 for FREE to new T-Mobile subscribers. In addition to the better camera, the 8900 also gives you GPS and a higher resolution screen. The only thing you're giving up is the new trackpad and the media keys.
So, it's hard to give an overall recommendation on this one. I don't think you'll be disappointed if you get the Curve 8520, especially if you're an existing T-Mobile subscriber. It's a great value and I really like the trackpad. But if you're a new subscriber, the Curve 8900 gives you a stronger feature set for $49 less.
How the Curves Stack up

Curve 8320
Curve 8520
Curve 8900
T-Mobile Price
$75
$130
$150
Walmart Price (New)
FREE
$49
FREE
Walmart Price (Renewal)
$99
$49
$149
Processor
312 MHz
512 MHz
512 MHz
RAM
64 MB
256 MB
256 MB
Navigation
Trackball
Trackpad
Trackball
Camera
2 MP
2 MP
3.2 MP
GPS
No
No
Yes
Screen Resolution
320 x 240
320 x 240
480 x 360