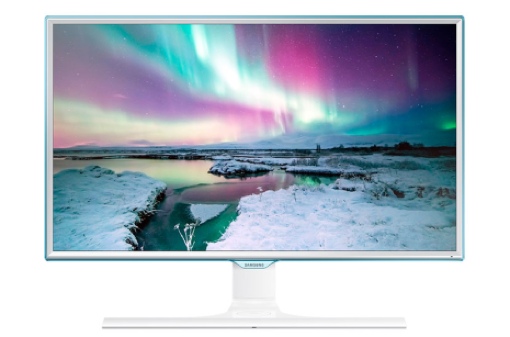 Samsung's latest and greatest computer monitor has an interesting first-of-its-kind feature: It can wirelessly charge your phone. Today, Samsung introduced the SE370, a monitor with a Qi wireless charging station built right in to its base.
Most Android phones, including Samsung's own Galaxy S6, already have Qi wireless charging compatibility. All it takes to charge your Android, then, is to place it on the monitor base. A green LED will light when your phone is charging.
The glossy white Samsung SE370 is available in 23.6- and 27-inch versions, both of which have a maximum resolution of 1920 x 1080. The 23.6-inch monitor has 250 cd/m2 brightness, while the larger monitor is 300 cd/m2. Both have a special eye-saver mode that adjusts your picture to reduce eyestrain.
Samsung is playing coy with pricing and availability, so it's not yet clear if the bonus phone-charging feature will be worth the cost. (Wireless charging mats can be bought on Amazon for as little $14.99.) Otherwise, it should be available sometime this year. To learn more, check out the short promotional video below.