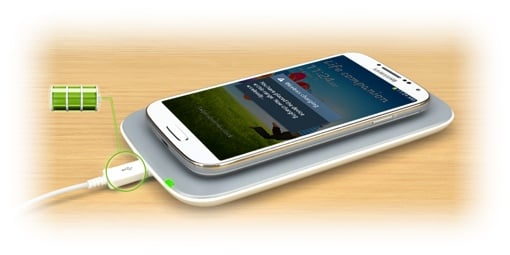 Wireless charging is about to get a significant power boost. This week, the Wireless Power Consortium (WPC) announced that the latest version of the Qi specification supports 15-watt charging via Qualcomm Quick Charge 2.0, allowing phones to charge as much as 60 percent in just 30 minutes.
"This release marks an important milestone for Qi, introducing the first higher power class and paving the way for our members to address more demanding applications with products that work seamlessly with the installed base of Qi-compatible products," says WPC chairman Menno Treffers.
Currently, a number of popular Android smartphones (including the Samsung Galaxy S6, LG G4 and Sony Xperia Z4v) have Qi wireless charging functionality built in. You can recharge these devices by placing them on a Qi charger mat like the Yootech Qi Wireless Charging Pad ($13.99 on Amazon.com) or a piece of Ikea furniture with Qi built in. Fortunately, existing Qi devices will be backwards compatible with the new standard, so there's no need to trash your current gear. You may need to purchase a new higher wattage wall port (like this dual port charger on Amazon for $14.99) to support fast charging, however.
More specific details about the new Qi wireless standard will be made available to the public on a future date, the WPC says. It's not immediately known how long it will take for this tech to finally reach the market, but we'll cover it here on Techlicious when it does.
[Image credit: Samsung]