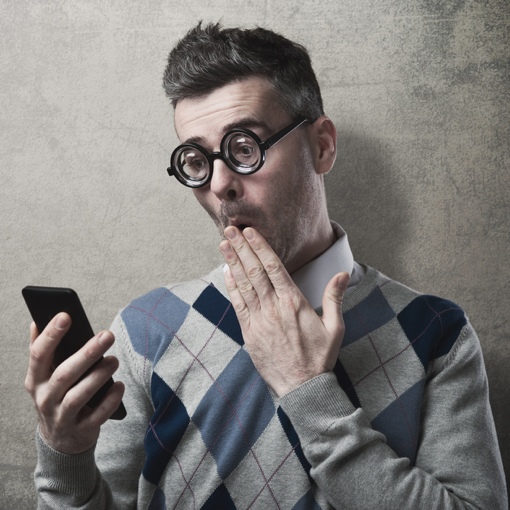 Smartphones are the ultimate in modern convenience. But could 24/7 access to information be harming our ability to think and analyze problems? According to a new study out of the University of Waterloo in Ontario, Canada, the answer appears to be 'yes.'
In the study, researchers measured the verbal and mathematic skill of 660 participants, along with analyzing their cognitive style (intuitive vs. analytical). Participants' smartphone habits were also reviewed. Scientists found that intuitive thinkers — that is, those who think an act more based on instinct and gut feeling — used their smartphone's search engine more often to answer questions and solve problems. Researchers suggest this means smartphones are making intuitive thinkers even lazier, as they are using phones as extensions of their own mind.
"They may look up information that they actually know or could easily learn, but are unwilling to make the effort to actually think about," says study co-author Gordon Pennycook, a PhD candidate at the Department of Psychology at Waterloo. This increased reliance of smartphones could have an especially negative impact on the aging brain, the study warns. Researchers stop short of suggesting that smartphones actually decrease intelligence, however.
You can find the full study, The brain in your pocket: Evidence that smartphones are used to supplant thinking, published in the journal Computers in Human Behavior. Want to flip the script and use your smartphone to actually improve your brain? Then check out these brain-training apps that actually work. You might also want to increase your level of physical activity and pop a few omega-3 fish oil pills – both have been shown to improve overall brain health.
[Funny guy on smartphone via Shutterstock]