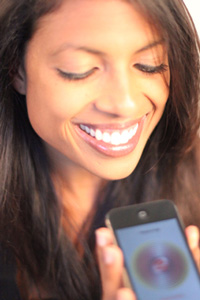 Like everyone on the planet, I enjoy music—listening to it, singing along with it , wallowing in it when I'm sad. And like many, there have been times I've dreamed about being a singer and songwriter. Today, those dreams are one very small step closer to reality with the Songify app for iPhone (free in iTunes).
The music Songify creates is based on the musical style the Gregory Brothers made popular with its Auto Tune the News channel and the Bed Intruder Song, which was the most-viewed YouTube video in 2010. The voice tracks of the Gregory Brothers music are based on the spoken, not sung, word, and are mapped to melodies by adjusting the pitch of the voice. While musical, you wouldn't call it singing.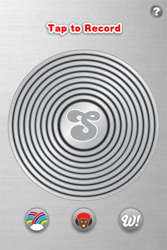 The Songify app takes the same approach. So to create a song, you simply press the record button and speak for between one to 60 seconds.
The app analyzes your speech, segmenting it into a chorus and verses (if long enough), then maps it to a melody of your choice, syncing it with the beat and adjusting the pitch of your voice. The whole song-creation process takes less than a minute.
You can then play back your song, save it, remap it to a different melody and share it on Facebook, Twitter or via email. After recording, it's fun to try out different musical styles with your recording. The app comes with three song styles—Club, Rap and Pop—each of which has three melodies.
I wasn't the only one who enjoyed using Songify. I had a little contest with my daughter (age 9), son (age 7) and husband and they all had a great time making entertaining songs. My kids' favorite was Daddy's Groove. Enjoy!