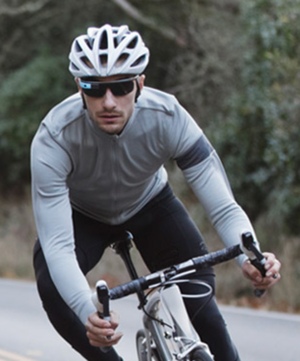 Wearable computers like the head-mounted Google Glass hold a lot of promise – they offer to, in Google's own words, "be there when you need it and get out of your way when you don't." But increasingly, state lawmakers seem skeptical that tech like Google Glass can truly be used without distraction. This past week, Illinois State Senator Ira Silverstein filed a bill in his state's legislature to ban the use of Google Glass and similar technologies while driving.
"It's just another way people will be distracted," the Democrat told the Illinois Daily Herald. "People's attention to the road should not be interrupted."
If the state acts, Illinois would not be the first to put restrictions on Google Glass use while driving. Earlier this year, the West Virginia Legislature considered an anti-Glass-while-driving bill. California police officers, meanwhile, are ticketing Glass wearers under the state's existing driver distraction laws, though one woman is challenging that in court.
Google Glass is finding a hard time being welcome outside the car, either. A Seattle restaurant made nationwide headlines for tossing out an unruly man under it's "no Google Glass" policy. The New Jersey Division of Gaming Enforcement organized a ban on Google Glass use in Atlantic City casinos to block cheaters. Delaware and Nevada casinos have similar bans on Glass in place.
All of these safety rules are pre-emptive – outside a lucky few Google explorers, the public does not currently have access to Google Glass technology. We really don't know yet whether it will be safe to have a heads-up display in your eye while driving, because we don't have a lot of data. But given how dangerous texting while driving is, we're probably better safe than sorry.