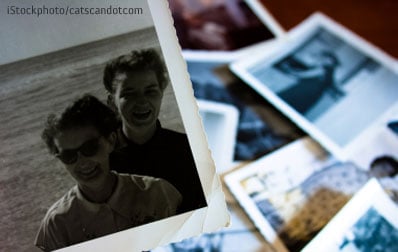 In 2013, cameras are everywhere. They're in stores monitoring for shoplifting, they're on traffic lights to check for red light runners, they're in the hallways of apartment buildings and they're on practically every mobile phone in the country. Realistically, a camera can be hidden just about anywhere.
But just because cameras are everywhere doesn't mean they're welcome everywhere. That's why the country of Sweden has taken the unusual step of making it illegal for you to take pictures in private environments without permission.
The new privacy law takes effect July 1, and it carries with it some strict penalties. Take a photo without permission and you could be subject to a fine or to a jail term of no more than two years. That gives judges some ability to harshly punish someone taking secret video of people in changing rooms, while being more lenient on someone who took otherwise innocent photos in a person's home. The new law would also make certain other acts illegal, such as installing a camera intended to take secret photos, even if no photos are actually taken.
Critics say the law is a bit vague, as everyone's definition of a private environment is different. A supermarket may be open to the public, but it's privately owned. A private home, meanwhile, may be private on most occasions, but how private is a home with a raging house party? Would you really face jail time for publishing a party shot to Facebook without getting a signature from everyone present?
Exceptions are made in the law for journalists, though The Swedish Union of Journalists stands in opposition to it. "What's unfortunate about this law that the parliament has approved is that a professional photographer doesn't know when he raises the camera to take a picture if he is committing a criminal act or not," explains board member Stephen Lindholm. "The risk is that pictures that should be taken aren't because of fear of committing a crime."
Laws on taking private photos and video vary from state to state here in America, and the Constitution's Fourth Amendment provides extra protections for personal privacy. Still, no U.S. law appears to be as strict as the new Swedish one. What do you think? Is that a good thing? What's more important – the right to privacy, or the right to take a photograph when you want to? And are the two really mutually exclusive?
There's no immediate need to answer the question here in the United States, but worldwide, the tide increasingly favors the right to privacy. Sweden's law mirrors those of Denmark and Finland, while Norway's privacy laws are strict enough that cloud storage company Jottacloud hosts files there to protect them from the prying eyes of the U.S. National Security Agency.