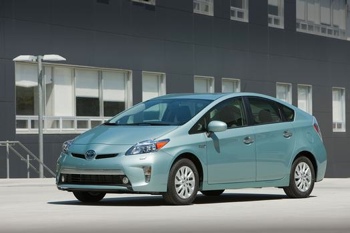 Toyota announced today a voluntary nationwide recall of 1.9 million Prius hybrids due to a vehicle-disabling software defect.
Specifically, the recall affects the motor/generator control engine control unit (ECU) and hybrid control ECU software in Priuses manufactured from 2010 through 2014. Settings in the software could cause heat damage to transistors, ultimately disabling the vehicle.
"In rare circumstances, the hybrid system might shut down while the vehicle is being driven, resulting in the loss of power and the vehicle coming to a stop," Toyota warned. No accidents or injuries have been linked to the glitch.
Since this is a car safety issue, Toyota will fix the software glitch free of charge. Vehicle owners will be notified of mail when the update is available. In the meantime, you can learn more about the recall by visiting Toyota.com/recall or calling 1-800-331-4331.