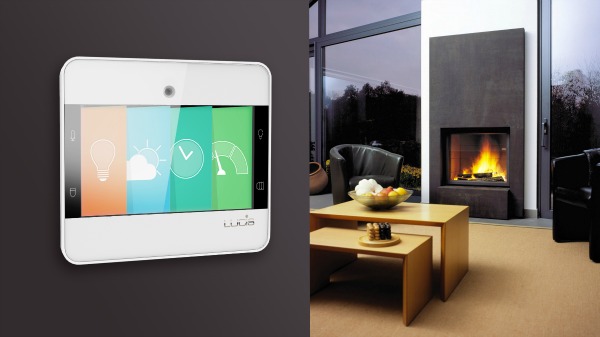 Avoid complicated retrofitting to gain control over your home's lighting, energy management and security with Lucis's new NuBryte console, being introduced next week at CES. Priced at $199, it's due to go on sale this spring.
Lucis claims all you need is to replace any light switch with the NuBryte console are a screwdriver and basic wiring skills. Once NuBryte's installed, you'll gain both local and remote control over your home via the console's touchscreen control pad or the free NuBryte iPhone app. The system also provides energy reporting to help you reduce energy usage and control energy spending.
The NuBryte does more than help control. Its built-in camera recognizes your behavioral patterns based on data the system gathers from its sensors so it can light rooms at preferred brightness and times. You'll be able to set lighting controls for each room, remotely adjust a room's brightness and interrupt intruders with flashing lights and alert residents to the intrusion. The system includes a family calendar, intercom communications and weather updates and alerts, all via an iPhone or iPad app.