Ecobee's Smart Doorbell Camera is laden with high-end features, among which one stands out for its clever integration. It syncs seamlessly with the company's Smart Thermostat Premium, providing homeowners with a live video feed from their doorbell, making it possible to see and speak with whoever is at the door without needing a smartphone.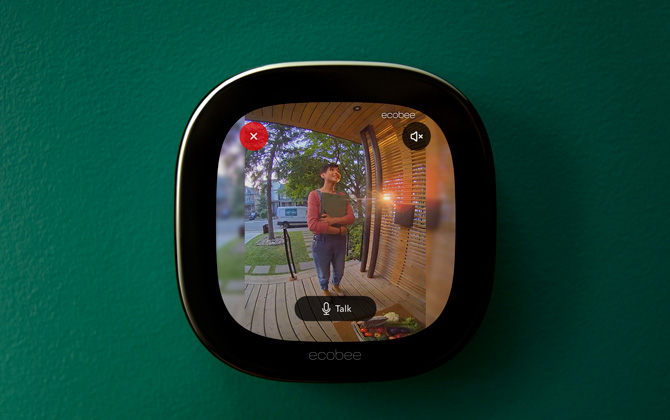 The camera boasts an extra-wide 175-degree vertical field of view, one of the widest in the industry. This expansive viewing angle lets homeowners see packages left at the doorstep while capturing visitors from head to toe.
Read more: Considering a Ring Video Doorbell? Read our story Ring Video Doorbell Pro 2 vs Pro - Is It Worth the Upgrade?
Built to endure the elements, the doorbell camera carries an IP65 rating, rendering it weatherproof and dustproof. Being a wired device, it eliminates concerns over battery life, especially in extreme temperatures. It operates efficiently between -13 degrees F to 113 degrees F.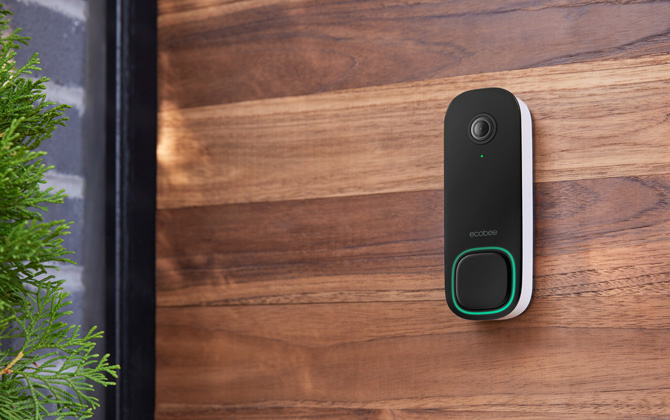 Similar to other high-end doorbell cameras, a notable feature is the ability to set an Activity Zone for the camera to focus on to enhance its motion and person detection capabilities. This smart feature is designed to make notifications more intelligent and relevant.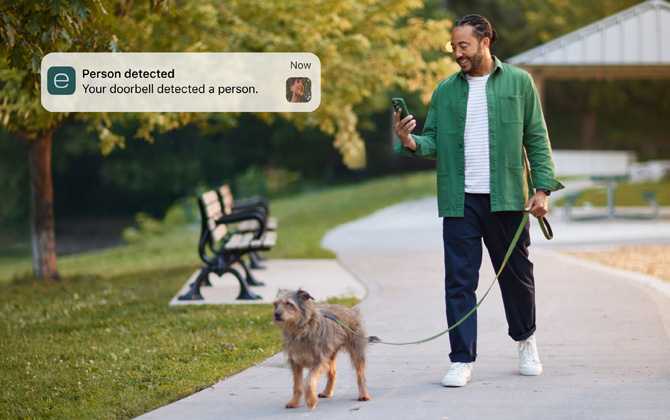 While the Smart Doorbell Camera can be used without a subscription (available at $5 per month or $50 per year), some key features will be inaccessible. For instance, without a subscription, homeowners won't receive package alerts, and the doorbell will only capture snapshots of events like motion and people alerts.
The ecobee Smart Doorbell Camera is now available for pre-order on ecobee.com, priced at $159.99, with the official release scheduled for October 23.
[Image credit: ecobee]
For the past 20+ years, Techlicious founder Suzanne Kantra has been exploring and writing about the world's most exciting and important science and technology issues. Prior to Techlicious, Suzanne was the Technology Editor for Martha Stewart Living Omnimedia and the Senior Technology Editor for Popular Science. Suzanne has been featured on CNN, CBS, and NBC.