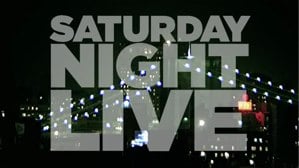 Live from Yahoo, it's Saturday Night!
Broadway Video, owner of the iconic sketch comedy show Saturday Night Live, has just sold Yahoo the right to broadcast past seasons of the show dating all the way back to the 1975 premiere. All your favorites are there, from Unfrozen Caveman Lawyer to MacGruber. Your least favorites will be there too – I'm looking at you, "makin' copies."
Currently, the right to stream SNL is held by Hulu. Effective September 2013, those episodes will be removed, along with content on nbc.com. This fits in with Hulu's strategy of focusing more on original content.
Yahoo will be creating its own online hub to showcase the episodes, and the content will be "widely distributed" across the site. Yahoo isn't likely to offer streaming content on a subscription basis the way Hulu and Netflix do – hosting old episodes of SNL is all about boosting traffic and video ad revenue. It's a big risk, though, as it's speculated Yahoo may have paid as much as $10 million for the rights.