6 Video Games Kids Will Love
Techlicious editors independently review products. To help support our mission, we may earn affiliate commissions from links contained on this page.
If a child on your list has a video game system, a new game is a surefire hit. Here are 6 of our favorite video games for holiday 2014.
Skylanders Trap Team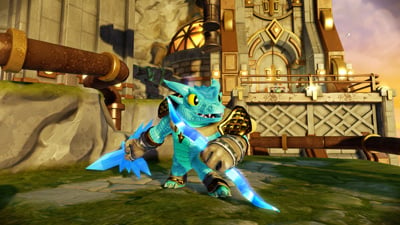 The latest Skylanders adventure introduces over 50 new characters and a new twist on gameplay. In Trap Team, the good guys must round up a group of prison escapees (baddies with powers of their own). Instead of just defeating them, you have the option to save them to Traps; once there, they become playable characters, turning bad guys into good—or, at least, chaotic neutral. The number of baddies you can use is limited only by the number of Traps you have. You can buy more in packs of three for $15.
Another new twist this time around is that Trap Team is available on a new platform: tablets. The starter set for iPad and Android tablets includes a special Bluetooth portal that works with all Skylanders toys, even those from previous games. The same action figures and Traps work across all platforms, so you can play the same game on the road or at home with your console.
Rating: E 10+
Platforms: PS4, PS3, Xbox One, Xbox 360, Nintendo Wii U, Nintendo Wii, Nintendo 3DS, iPad and Android tablet
Price: Starter pack starts at $49.95 on Amazon; Trap Team Trap Master characters start at $14.99 on Amazon
Lego Batman 3: Beyond Gotham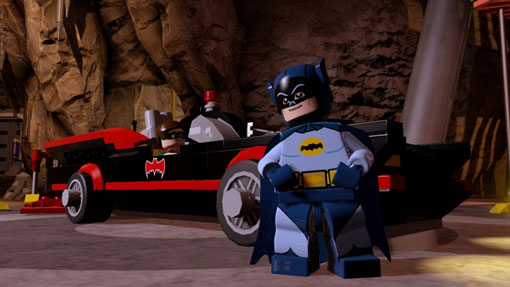 Batman fans can choose from several great games, but not all titles are appropriate for all ages. The Lego Batman series has always balanced fun and young-kid friendliness with challenging gameplay, and this latest title is no different. In Beyond Gotham, play alongside and unlock up to 150 characters from the Batman and wider DC Comics universe—not just Superman, Wonder Woman and Green lantern, but 1960s-era Batman and Robin and associated villains, Batman Beyond characters and Dark Knight Batman and villains.
Adventures range from complex to just silly and fun. Adventure in the worlds these characters come from, and play any level as a hero or a villain, utilizing each character's unique powers to solve puzzles, fight baddies and clear levels. This game is fine for solo play, but it's a lot more fun when multiple players (including Mom and Dad) get involved.
Rating: E 10+
Platforms: PS4, PS3, PS Vita, Xbox One, Xbox 360, Nintendo Wii U, Nintendo 3DS, PC
Price: Starting at $22.49 on Amazon
Super Smash Bros. and Amiibos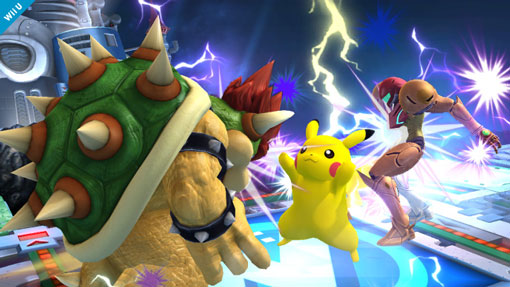 Nintendo is finally getting in on the whole physical/virtual toy craze with its new Amiibo figures. Put a physical Amiibo toy on a portal to bring that character into the virtual world. The toy keeps track of stats, experience and more and becomes a better virtual player the longer you train it.
What better game to launch Amiibo than Super Smash Bros., a fan favorite that lets you pit characters from across dozens of video games against each other. Play as your Amiibo character or, in team mode, go up against other friends or the AI together.
Traditional gameplay is still possible without Amiibo figures. While you won't get a virtual fighter you can level up, you can still play as one of the dozens of Smash Bros. characters against any of the others or against friends. As a bonus, the game also includes a level editor where you can create your own custom fighting arena and Mii Fighters, which are customizable and playable characters you can bring to the fight.
This is the best Super Smash Bros. game yet, whether you play with Amiibos or not.
Rating: E 10+
Platforms: Nintendo Wii U, Nintendo 3DS
Price: Wii U: $57.72 on Amazon; Nintendo 3DS: $39.99 on Amazon; Amiibos starting at $12.96 on Amazon
Disney Infinity 2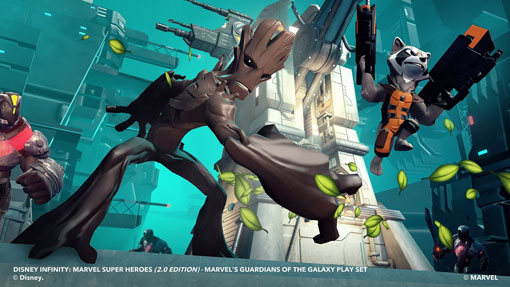 Disney fans of all kinds will love this game. Whether you're an old-school fan of Peter Pan or Donald Duck, you grew up with Stitch and Aladdin, you hold a place in your heart for Pixar heroes like Merida or Mrs. Incredible or you can't wait to blow things up with Iron Man and Thor, there's an Infinity figurine and movie-accurate environment for you.
In this 2.0 version of the game, play through dozens of adventures, or pop into Toybox mode where it's possible to build exterior and interior areas to play in, just like Minecraft. And just as with Skylanders and Nintendo's Amiibos, once it's time to shut off the screen, kids can keep playing with the real toys in their real-life toybox.
Rating: E 10+
Platforms: PC, PS4, PS3, Xbox One, Xbox 360, Nintendo Wii U
Price: Starter pack: $49.99 on Amazon; figures starting at $9.99 on Amazon
Project Spark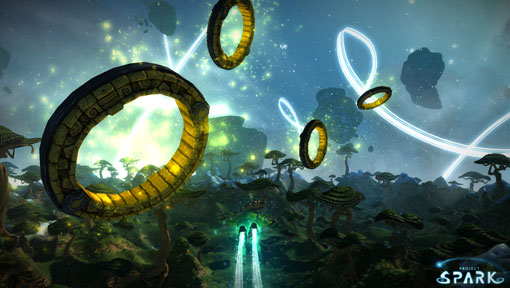 If the gamer on your list is as interested in creating games as they are in playing them, this is a perfect gift. Project Spark is all about building your own game world, offering only a basic, prebuilt game to get players started. Creating game levels, characters and adventures takes a bit of time and work. But in the end, creators are awarded with a game they can play with other friends online or even complete strangers (if it's okay with Mom and Dad). Games created by other players are available to play as well, allowing budding designers to check out what others have come up with and get inspired—or just have fun!
Rating: E 10+
Platform: Xbox One
Price: $30.39 on Amazon
Tetris Ultimate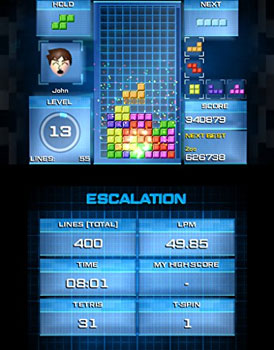 It's been 30 years since Tetris first ensnared us all with it's deceptively simple game of falling blocks. The game has evolved over time, and Ubisoft has come out with an Ultimate version that incorporates all the best gameplay modes. Now it's possible to go head-to-head with a friend, play in Marathon and Endless modes, use power-ups to score higher and defeat challengers or do a quick Sprint mode.
Platforms: Nintendo 3DS
Rating: E
Price: $30 at Amazon
Discussion