9 Awesomely Nerdy Gadgets
Techlicious editors independently review products. To help support our mission, we may earn affiliate commissions from links contained on this page.
Once in a while, you just have to let your inner nerd run wild. Especially when there are so many useful gadgets out there that also happen to hit that nerdy spot. In fact, there are several online shops dedicated to such gizmos.
We've run through a long list of cool yet nerdy gadgets, accessories and peripherals and found a few that are as functional as they are a fun homage to your favorite Doctor, video game or sci-fi series.
Here are our top picks.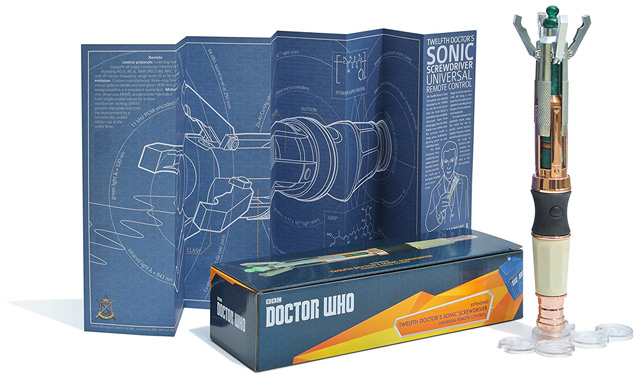 Twelfth Doctor's Sonic Screwdriver Programmable TV Remote
While it may not have all the fictional functionality of its TV counterpart, the sonic screwdriver universal remote, inspired by the Twelfth Doctor's model, has its talents — and it looks and sounds like the Twelfth Doctor's own. Among the many capabilities of the popular Doctor Who pocket multi-tool is locking/unlocking doors and operating electrical devices. In a way, this gesture-based remote does the same thing, allowing users to control home entertainment devices by infrared — including TVs, Blu-ray and DVD players and iPod docks. Three memory banks mean the remote can learn up to 39 different functions. And the best part for Whovians? It actually flicks open and makes 12 sonic screwdriver sounds. Sitting on its Gallifreyan stand, the remote can also send out phrases in Morse code.
Price: $110, check price on Amazon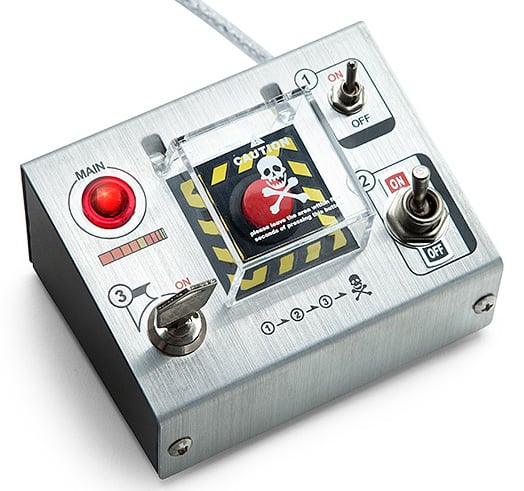 Cube-Works Self-Destruct USB 3.0 Hub
What sci-fi/action flick or video game doesn't come with a self-destruct button? Just in case anything from the long list of things that could go wrong actually does, and our hero has no choice but to destroy a spaceship in order to save the galaxy. It's the stuff end-of-the-world scenes are made of — so naturally, there's a gadget out there inspired by it. Take Cube-Works self-destruct USB 3.0 hub. Mind you, it probably won't be much help when you need to blow up a power plant to save lives. But it will save your workflow when you find yourself in need of up to four extra USB ports — and could either scare away or entertain your coworkers, depending on your goals. You can actually flip the switches, turn the key and press the red button (under the protective casing labeled with a skull and crossbones) in a specific protocol to trigger self-destruction lights and sounds.
Price: $59.99 on ThinkGeek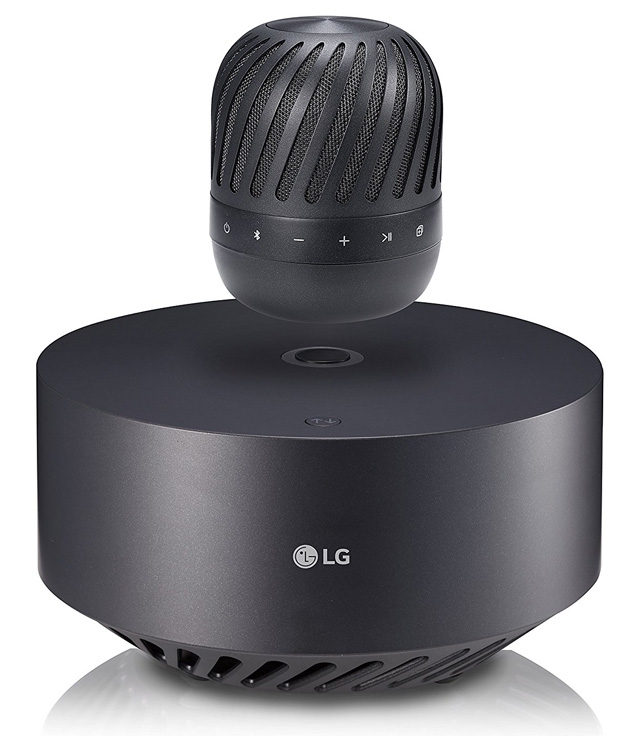 LG Electronics PJ9B ZeroG Levitating Portable Bluetooth Speaker with Subwoofer
You might think that a levitating Bluetooth speaker is just a fun nerd perk, but the gravity-defying act actually has a purpose. The ZeroG portable Bluetooth speaker combines the power of its dedicated subwoofer base with the levitating action of the speaker itself to provide a more immersive, 360-degree sound with enough power to fill a room. The ZeroG has a sleek, compact design that saves space; other features include great battery life (up to 10 hours in a full charge), two Bluetooth pairing spots, waterproofing and automatic charging of the speaker when the battery is running low. Bonus: Gazing at a flying speaker could be a great addition (or start) to your meditation practice!
Price: $280 on LG, on check price on Amazon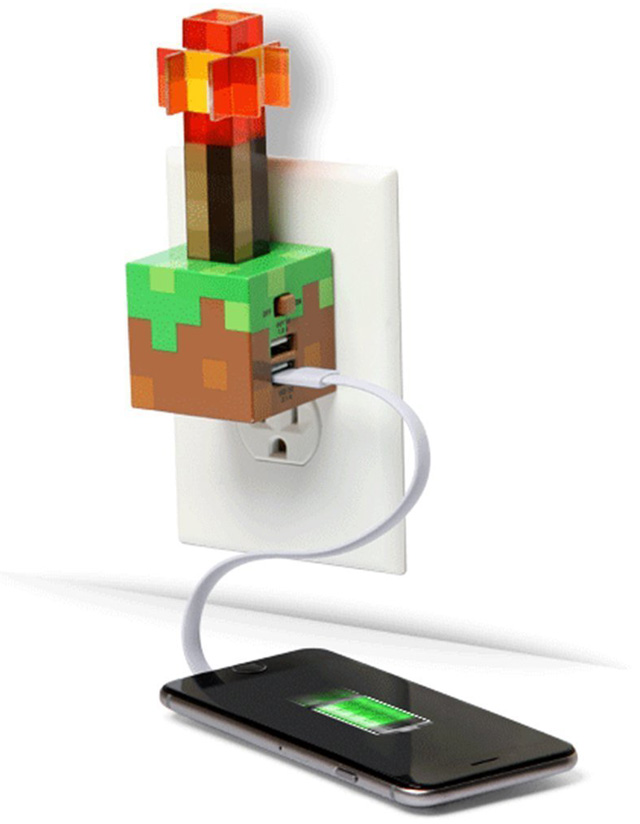 Minecraft Redstone Torch USB Wall Charger Charging Station
Minecraft fans will certainly get a kick out of this wall charger. Shaped like the Redstone Torch from the sandbox video game, it's actually a charging station with two USB ports —one a 1.0A, the other a 2.1A, both using 5V, so that you can charge two devices simultaneously. It does more than just charge, too: It also functions as a mini night-light, complete with an on/off button so you have the option of using the feature or not. True fans will love this little gaming room accessory. It would also make a great holiday gift for someone in your nerd herd, and it'll only set you back $20.
Price: $20, check price on Amazon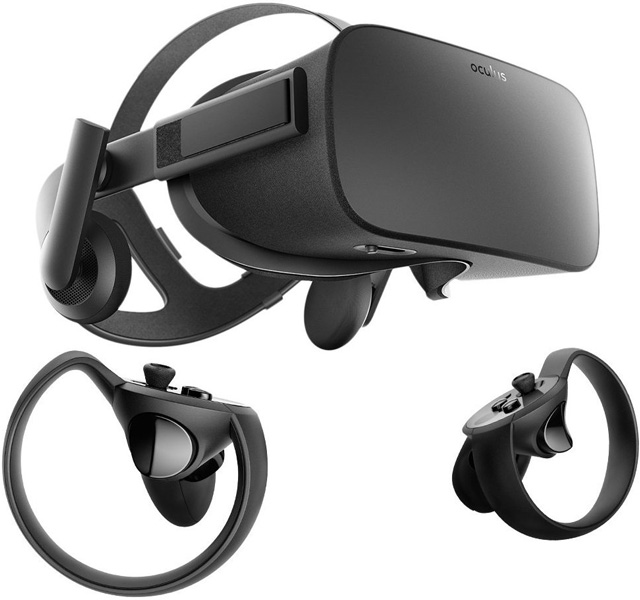 Oculus Rift + Touch Virtual Reality System
Highly responsive, top-of-the-line gaming peripherals used to be as close as you could get to a fully immersive gaming experience. Not anymore. Though VR technology might still be in its early-ish stages, designers have made incredible advances, and it's the obvious next step for both casual and hardcore gamers. Look at the Oculus Rift + Touch VR System, which has a few hundred games and experiences on hand for users. The system includes two Oculus Touch controllers and comes with six free titles. If you're looking for the ultimate gaming experience, you've definitely found it. (Check out the manufacturer's recommended hardware specs before you buy, so you can ensure optimal performance — your computer is the engine behind the experience.)
Price: $399 on Oculus, check price on Amazon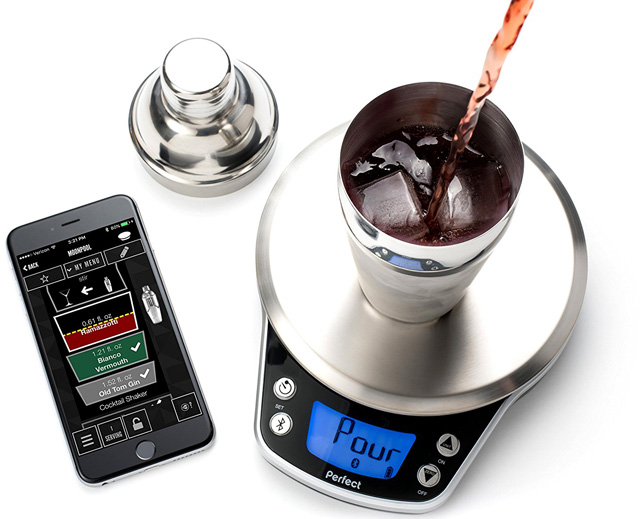 Perfect Drink PRO Smart Scale
Making cocktails is very much an art, but there's also a lot of science involved. With the Perfect Company's Drink Pro smart scale, you can craft a drink every drop as good as one from a professional mixologist. Using one of the accompanying app's 400 recipes — or one you add yourself — you simply set a glass or the included 750 ml stainless steel shaker on the scale and pour each ingredient in. The scale measures as you pour, and will tell you when to stop; it can even tell you how to fix your mix if you've overpoured. The Perfect Drink PRO also allows you to adjust the serving size so you won't have to make the necessary computations yourself. And the app's "virtual cabinet" feature lets you track the ingredients you have at home — and will suggest drinks to mix based on them when you've run out of ideas.
Price: $100, check price on Amazon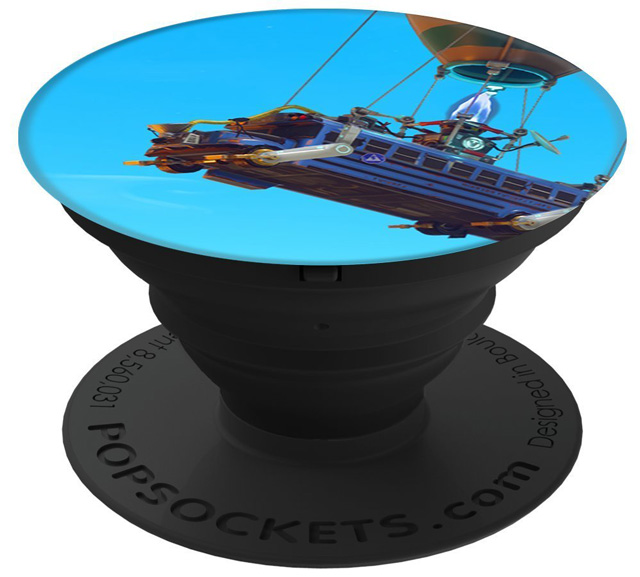 Fortnite Battle Bus PopSockets Stand
It's funny how PopSockets are so unassuming and simple and yet so very functional at the same time. Typically inexpensive, they offer a plethora of uses, including anchoring your phone between your fingers when you're walking about, securing it in a way that frees up your palm when taking photos and videos, and propping it up when you're watching shows or movies. This survival game-inspired version comes with a Battle Royale design, to give it a bit of an edge with video gamers and Fortnite fans. And it's fitted with a reusable adhesive with a washable design that lets you reposition it easily.
Price: $15, check price on Amazon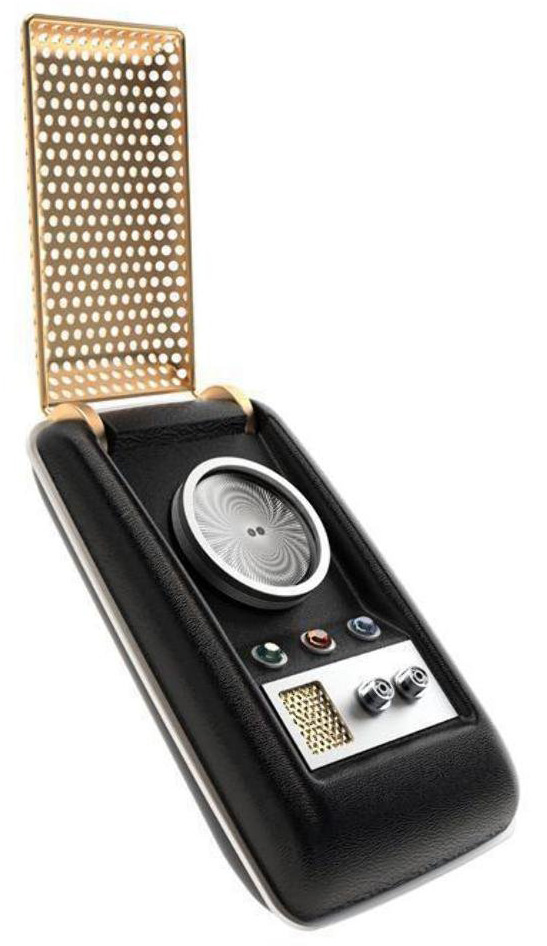 Star Trek Bluetooth Communicator
This replica of the Communicator from the original 1960s Star Trek series was designed from structured-light 3D scans of that Communicator. And while that's pretty cool for Star Trek diehards, along with the fact that it's got several Star Trek-related features — including voice clips from the series for immersive play — what's amazing about this is that it's actually a working communication device. Pair it with your mobile phone and it's a flip phone and a Bluetooth speaker. As long as it's connected to your smartphone, you can initiate calls, use voice-activated assistants and pause and play music with it. Plus it comes with a beautiful presentation case, a leatherette carrying pouch and a wireless magnetic charging stand. Not too shabby for something that costs less than $150.
Price: $150, check price on Amazon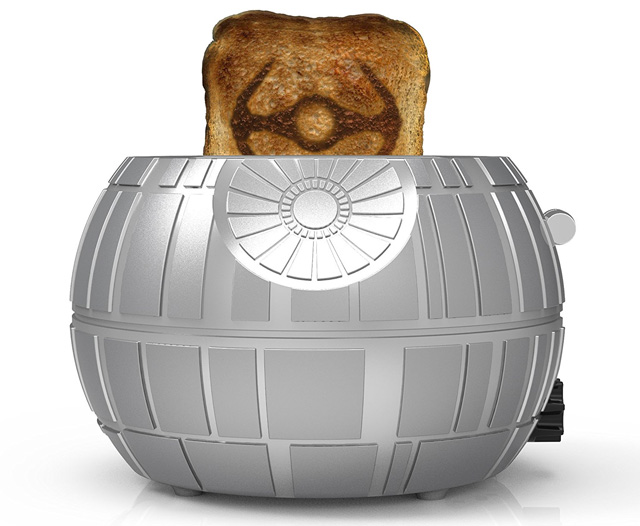 Star Wars Darth Vader Toaster
You might have seen a Star Wars toaster making a guest appearance on "Big Bang Theory" in a scene with Sheldon Cooper. This much cooler one imprints a tie fighter on your toast, rather than Darth Vader's face, as Sheldon's did — but the casing itself is shaped like the iconic villain. What fan wouldn't love to wake up to the Death Star sitting on their breakfast bar? It has all the expected toaster features, including a temperature dial (Light Side versus Dark Side), quick-stop, reheat and defrost functions and a removable crumb tray. Accommodates two slices of bread, waffles, toaster pastries or English muffins.
Price: $50, check price on Amazon
[Image credit: nerd love icon via BigStockPhoto, Pangea Brands, The Wand Company, PopSockets, Perfect Company, Oculus, TG, LG, Cube-Works]
Discussion