Brought to You By the Consumer Technology Association

14 Products that Save Time & Get You Organized
Techlicious editors independently review products. To help support our mission, we may earn affiliate commissions from links contained on this page.
High tech means high convenience with these gadgets, all of which can make your home life just a bit easier.
---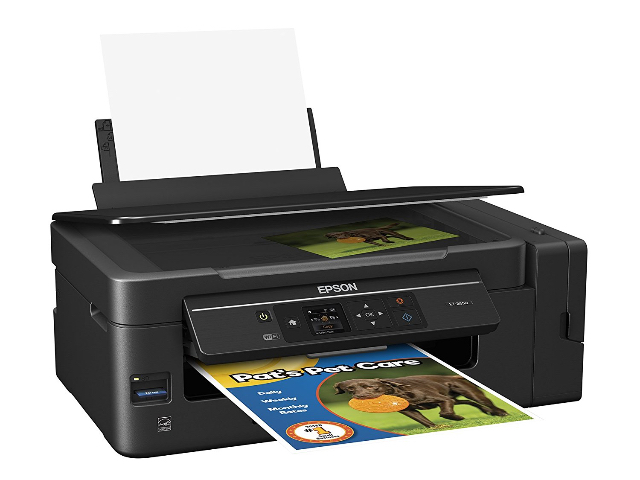 A Worry-Free Home Office Printer: Epson Expression EcoTank
This versatile all-in-one printer can handle all of your printing needs: it prints in both color and black and white as well as copying and scanning. And with wireless printing, the whole household can use the Epson Expression from their computers, smartphones or tablets, all without any wires.
Those features alone make for a solid printer, but this printer's best feature is that it doesn't need ink cartridges. Instead of having pricey cartridges that require frequent replacement, the Epson Expression 2650 EcoTank has large ink tanks and comes with two years' worth of ink (depending on how much you print). You can refill the ink tanks yourself with ink bottles that cost about $12 each. While it's still an expense, each set of ink bottles (black, cyan, magenta and yellow) will print 4,000 black and white pages or 6,500 color pages — equal to about 20 sets of cartridges. That's a good deal for both value and convenience.
Price:$249.99 from Amazon
---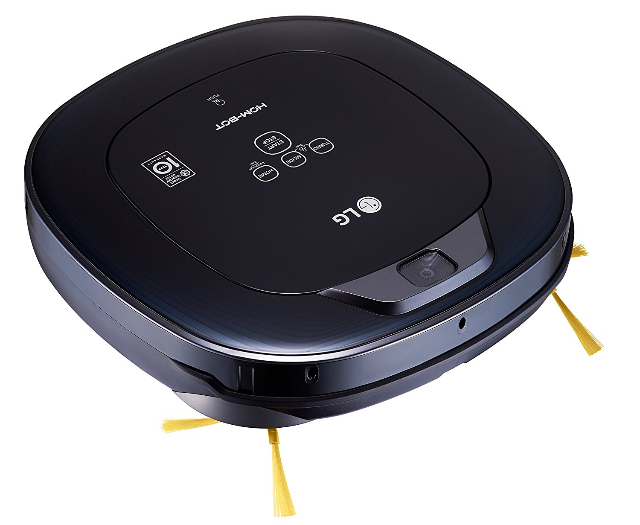 Always Have Clean Floors: LG Hom-Bot Robotic Vacuum
Vacuuming doesn't have to be a chore. A good robotic vacuum can navigate your house with ease, cleaning up grime so you don't have to. LG's Hom-Bot is our favorite in this category because of its quiet, thorough cleaning. This square bot is better at cleaning corners than its round counterparts, with a long swirling brush that sweeps dirt back to the vacuum to clean what other vacuums miss. A dry mop attachment on the VR65704LVM model helps it get hard floors cleaner, too. With a full 100 minutes of cleaning time, the Hom-Bot can do a lot of cleaning before it needs a charge — and it's smart enough to know where it left off when it's interrupted, so it won't waste time going back and forth over the same spot.
But just as important as its cleaning power is its noise level. Noisy vacuums — robotic and otherwise — can interrupt the whole household when you're cleaning, startling pets and getting in the way of the kids' naptime. At just 60 decibels (the sound level of ordinary conversation), it's the quietest robotic vacuum on the market, purring through the house without causing any disturbance.
Price: $599.99 from Amazon
---

Keep Yourself on Schedule: Huawei Watch 2
This Android Wear smartwatch will appeal to anyone who wants smart features with a traditional watch look. The Huawei Watch 2 has a large round face with an AMOLED display with a variety of traditional watch faces available — though you can give it a modern look, too, if that's what you prefer.
The Watch 2 has all of the features you want in a high-end fitness watch — and most don't even require a smartphone. It can connect to the internet on its own with 4G service (at an extra cost through your cellular provider), has a built-in GPS to track runs, and can play your favorite workout tunes (either downloaded or streamed from Google Play). To round out its fitness features, it tracks heart rate and other health metrics, plus providing real-time workout guidance.
Its smartwatch features are equally impressive. It has the expected notifications when synced to your smartphone, but also has NFC for mobile payments with a flick of your wrist and built-in Google Assistant for hands-free control. With Android Wear 2.0, its features can be extended with a variety of apps, from Facebook Messenger to Runkeeper. The Watch 2's battery life also impresses: it will last ten hours of normal use or two days on power-save mode.
And depending on which model you're interested in, it can cost less than $200 — a great deal for any smartwatch with this feature set.
Price: Starting at $194.99 from Amazon
---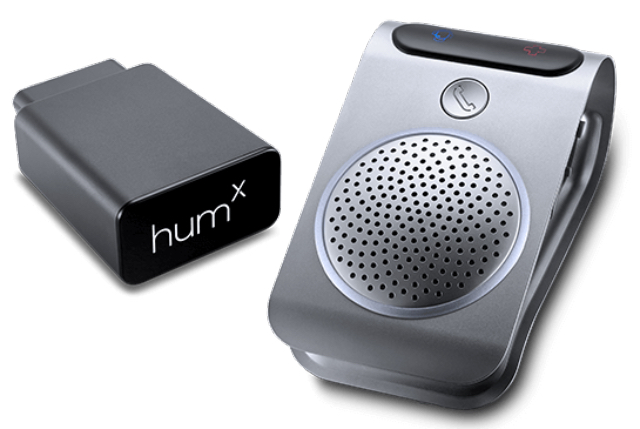 Keep Tabs on Your Old Car: HumX by Verizon
Once you plug HumX into your car, you'll probably wonder how you ever lived without it. This gadget plugs into your car's OBD-II port (which you'll find in most cars manufactured after 1996) and unlocks a world of information about your vehicle. It will alert you to malfunctions (and explain what's wrong when the check engine light starts flashing) and reminds you when it's time to change the oil or perform other maintenance. If you have any car questions, Hum will connect you with a certified mechanic to get answers.
Hum can also be a huge asset for parents of young drivers: it can keep tabs on kids' driving history and alert you if the car passes a certain speed or goes outside a certain area. Parents can also rest assured that their kids are safe on the road with Hum's 24/7 roadside assistance. Hum will automatically send help in case of a crash, and for less serious situations — like locking yourself out of the car — Hum will dispatch professionals to get you back on the road. And for road trips, Hum offers turn by turn navigation acts as Wi-Fi hotspot for up to 10 devices to keep the kids entertained.
While Hum has a lot of features that overlap with smartphones and newer, high tech cars, it's a great way to turn an older car into a smart car — and it can probably add a few new features to even the newest cars.
These features come with a price, though. The device itself costs $150 (or $6.25 per month for 24 months on an installment plan), plus $15 per month for 4G LTE service through Verizon.
Price:$150 for the device plus $15 per month for service from Verizon
---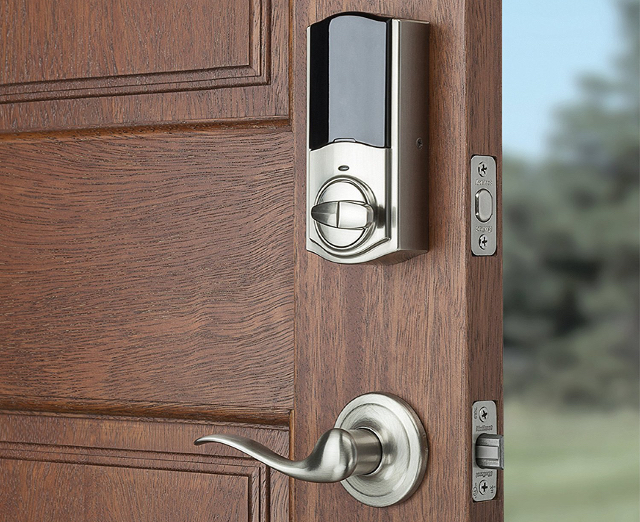 Never Get Locked Out: Kwikset Kevo Convert
A smart lock is a tremendous convenience, letting you unlock your front door from your smartphone no matter where you are. And beyond the convenience of never fumbling in the dark with your house key again, smart locks make it easy to track who comes and goes — which is particularly useful for keeping tabs on the kids.
Our favorite is Kwikset's Kevo Convert, which offers superior security with simple installation. Kevo Convert works with your existing deadbolt lock, which stays on the outside of your door, looking like an ordinary lock instead o f advertising your home security upgrades. Kevo allows access to your home using the Kevo app, where you can hand out virtual eKeys to allow anyone access to your home — and revoke that access just as easily. If you already have other smart home gadgets, Kevo works with many, including Alexa and IFTTT, creating a unified smart home experience.
While the lock itself offers basic features, Kwikset has a couple of extras you may want to add. The Kevo Plus hub ($99 from Kwikset) connects your Kevo Convert to the internet, so you can unlock it from anywhere — without the hub, you can only unlock the door when in Bluetooth range. For members of the household without a smartphone, the Kevo Fob ($24.97 from Amazon) is handy. This simple keyfob lets you unlock your Kevo with a tap — without even pulling the key fob out of your pocket.
Price: Starting at $95.97 from Amazon
---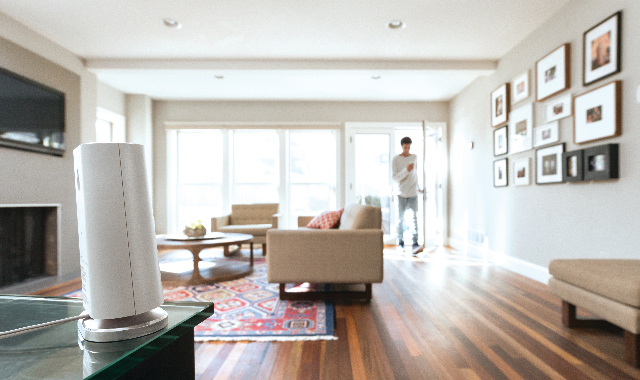 2 Easy Ways to Kickstart your Smart Home: Honeywell Lyric Thermostat and Security Camera
Honeywell's Lyric lineup can make quick work of turning your home into a smart home. The Lyric T5 Wi-Fi Thermostat can work much like a standard programmable thermostat, letting you set a schedule of times and temperatures. However, the thermostat can also learn your habits and set its own schedule — and you can even set up a geofence that will trigger your thermostat to raise (or lower) the temperature when you're close to home. Wi-Fi access lets you change the temperature from anywhere using the Lyric app — but it's also compatible with Apple HomeKit and Amazon Echo, meaning you can also control it using Siri or Alexa.
Though there are a lot of Wi-Fi security cameras on the market, the Lyric offers a very solid set of features for its $100 price-point. The Lyric's camera records a full 135 degrees in HD (720p), offering excellent room coverage and picture clarity. After dark, it automatically switches to night vision so you can see what's going on no matter the time. It can send you smartphone alerts when it detects noises — including things like the smoke alarm going off — and motion in configured areas, letting you easily keep an eye on your home from anywhere. However, our favorite feature is the lack of a cloud service subscription to keep your old video. Lyric lets you livestream video and view from the past 24 hours of footage online for free, but it stores older video locally on an 8GB SD card. That gives you all the access you need without any extra fees.
The Lyric thermostat may need professional installation, as it requires a C-wire connection for power — which you may or may not have with your existing thermostat setup. If you don't, you'll need to consult an HVAC professional. The Lyric security camera, however, doesn't require any installation beyond plugging it into power, making it easy for anyone to set up.
Price: Thermostat $107.99 from Amazon, camera $104.99 from Amazon
---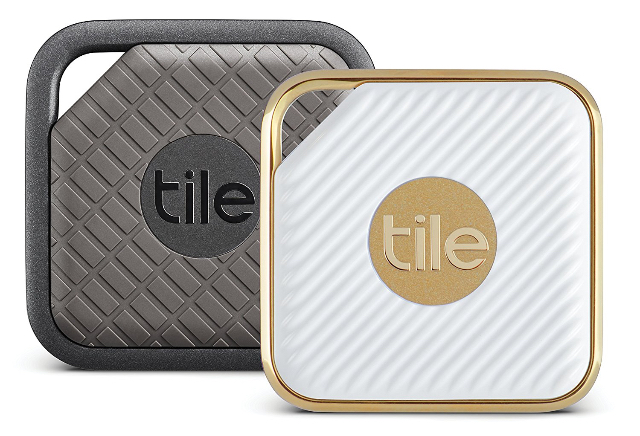 Always Be Able to Find Your Stuff: Tile Pro Bluetooth Tracker
If you're always misplacing your keys or your backpack, Tile Pro is the best answer. This tiny tracker is just 1.57 x 1.57 x 0.23 inches in size and can be easily clipped to or tucked inside your gear. Once attached, you can use the Tile app to find your Tile and whatever it's attached to. If you're within 200 feet, the app will point you in the right direction or make the Tile play a sound to help you find it. If you're out of range, the app will tell you where it last was — or you can leverage the power of Tile users worldwide to keep an eye out for your gear. If any Tile app user comes within range of your Tile, you'll be alerted. (And don't worry, it's completely private.)
The new Tile Pro has twice the range and twice the volume of previous models, and it's waterproof, too. That makes it easier to find your stuff, even if you've accidentally left it out in the rain. A new look — a matte black sports model and a white and gold style model — is a nice change from Tile's old white disks. You can pick up the less powerful Tile Mate for a little less cash, but the upgrades are well worth it.
Price:$34.99 for one or $59.99 for two from Amazon
---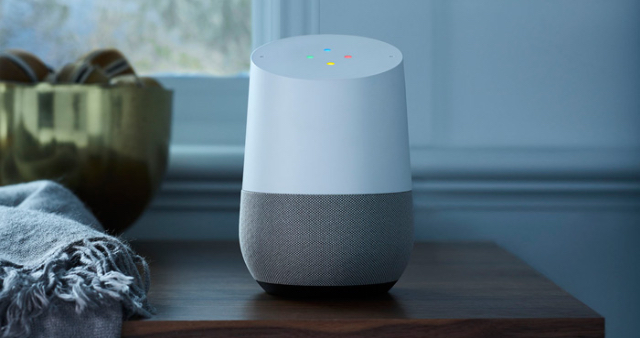 Get a Smart Assistant for Your Home: Google Home Smart Speaker
Google Home could change the way you do everything. This smart speaker does a lot more than just play music: with Google Assistant voice controls and integration with a number of smart home devices, Google Home can be a huge help around the house. It can make hands-free phone calls, turn your smart lights on, tell you what's on your calendar, set kitchen timers, and even help with homework questions. All it takes is your voice.
While there is some setup to get Google Home running, it's as simple as it gets: just plug it in and then follow the instructions on the Google Home app for Android or iOS to configure it. Soon you'll be good to go.
But perhaps the most compelling point in Google Home's favor is price: selling for just $129, it costs less than similar products from Apple or Amazon, and Google Assistant can easily hold its own against Siri or Alexa — which makes this a great buy.
Price: $129 from Google
---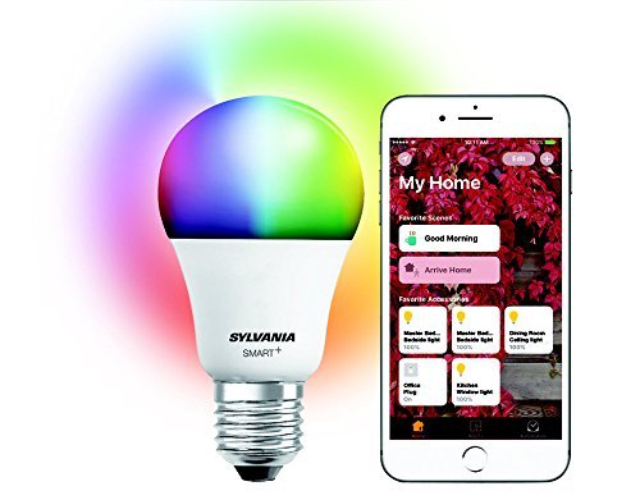 Use Your Voice to Turn on Lights: Sylvania Smart+ Light Bulb
There are plenty of smart lights out there, but Sylvania is the first to offer bulbs compatible with Apple HomeKit without requiring a separate hub. While the popular Philips Hue lights also work with HomeKit, they require a hub — with Sylvania Smart+, setting up your smart bulbs should be both simpler and cheaper.
Sylvania Smart+ bulbs can produce millions of different colors, as well as white light temperatures from 1200K to 6500K. That means you can set the perfect light for a particular mood or activity, whether you need a cool white light to work in or a warm white light to relax with. HomeKit compatibility is great news for Apple users, who will be able to schedule and control these Sylvania bulbs with the rest of their smart home equipment in the Apple Home app, as well as in Siri. It really doesn't get any more convenient than being able to turn the lights on and off by just asking.
Price: $44.99 from Amazon
---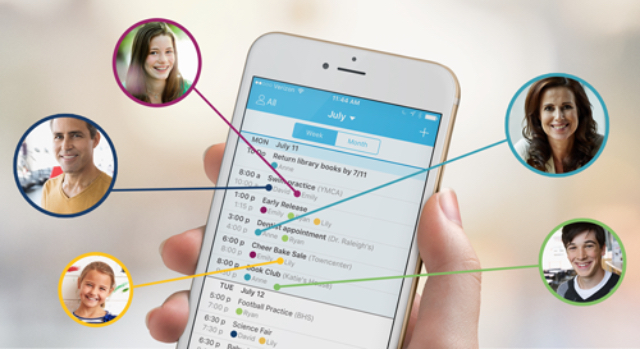 Keep Your Family on Schedule: Cozi Family Organizer
Keeping track of events and to-dos for a whole family is tall order, but that's exactly what the Cozi Family Organizer is designed to do. Color-coded calendars and reminders help you stay on top of exactly what everyone in the family is up to: just fill the calendar with events, then use to-do lists to create chore lists or even shopping lists (which can be added to the calendar). And while your family's schedule may wind up being too packed with information to easily follow, a daily view breaks down exactly what's on the agenda today so you always know what's up.
You can use Cozi on Android, iOS, Windows or via the web, and the whole family can see what's happening to avoid scheduling mishaps. So say goodbye to your handwritten reminders and overflowing day planner: download Cozi to keep the whole family in the loop.
Cozi is free to use with advertisements, but you can remove the advertisements and get a few bonus features by upgrading to Cozi Gold for $19.99 per year.
Price: Free with advertisements
---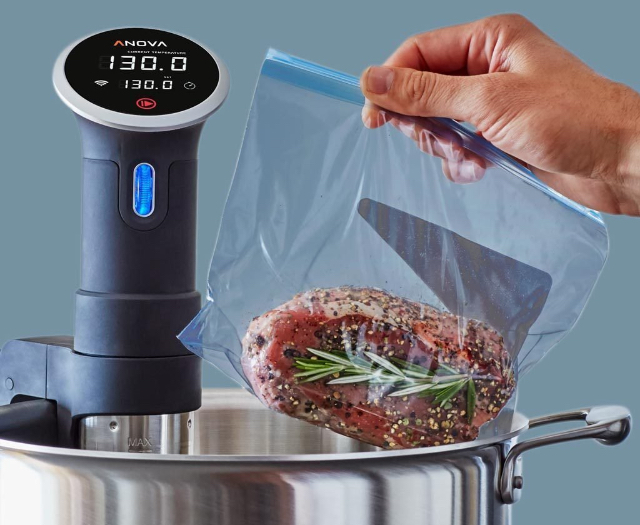 Get Perfectly Cooked Meals Every Time: Anova Sous Vide Wi-Fi Precision Cooker
You may have never tried — or even heard of — sous vide cooking, but it's a technique chefs have long used to make perfectly cooked meals, every time. With sous vide, you seal your meal in a container (like a plastic bag) and put it in a pot full of water. By heating the water to the right temperature, your food is cooked evenly, and doesn't overcook or dry out like it could if seared in a pan or baked in the oven.
While that may sound complicated, thanks to Anova, home sous vide cooking is incredibly simple. Just place the Anova Precision Cooker in a pot full of water, set the time and temperature (or look it up using the Anova Culinary app), drop in your food, and click start. There's no stirring or watching the pot: the precision cooker will heat the water to the specified temperature and keep it circulating so your food is perfectly heated. And with Wi-Fi, you can check in on your meal from anywhere, starting, stopping or adjusting the cook time.
Price: $198.98 on Amazon
---

A Super Simple Way to Organize your Photos: Monument Photo Organization
When the whole family is carrying smartphones, it doesn't take much to collect a massive number of family photos. But now that you have these photos, what do you do with them? All too often we leave our memories forgotten on our phones because it's too complicated to organize, store and share them. You could save your photos locally, but you would still have to spend time organizing and sharing them. You could save your photos on a cloud service, but you would still have to spend time organizing and sharing them, plus paying for the storage space.
Enter Monument, a gadget that automatically syncs the photos from your smartphones, then organizes them using an artificial intelligence to determine who's in the photos and where they were taken. Your photos are all kept on the Monument device in your home, but you can view them from anywhere you have internet access — and share them, too. It lets you keep all of your photos in perfect order, but ditch all of the effort of organizing them.
Though you'll need a USB hard drive for Monument to store photos on — which allows you to get just the amount of storage space you need, and upgrade it at any time — there are no subscription fees to pay for service. That can make Monument very economical compared to cloud storage services.
Price: $149.99 from Amazon
---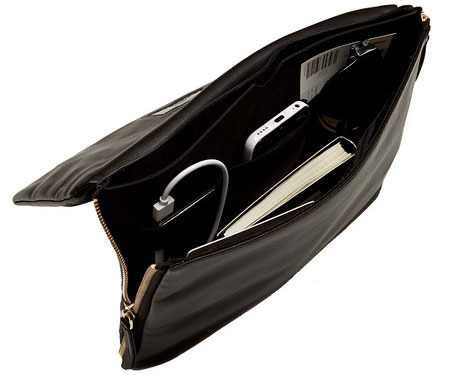 Stay Organized on the Go: Knomo Elektronista
While it's easy to grab a purse and toss all of your things into it before you head out, that means you're constantly rooting around in your bag to find what you want. Not so with the Knomo Elektronista, a purse that's an organizer's dream. (And even the not-so-organized will appreciate the way it keeps all of their things neatly in place.)
This organizer has sophisticated style with a body made of full-grain leather (in camel, black, and pale blue). You'll find basic pockets on the front and back for anything you need easy access to, but it's the inside of the bag that shines. You can pull up the outer flap to access the interior just like a standard purse or you can unzip the sides to lay it flat, where it acts as more of an organizer or planner (depending on what you have packed). The bag's multitude of pockets will suit any hoarder—including pockets sized for your passport, ID and travel documents.
For tech-savvy travelers—or anyone carrying a smartphone—it has a pocket sized for a tablet up to 10" and a built-in 5,000mAh charger. Though that's only about a third of a charge for the average 10" tablet, it's about a charge and a half for an average-sized smartphone which is should be plenty to get you through a long flight. Just remember to pack your charging cable to access that power.
Price: starts at $99 from KnomoBags.com
[Image center: get organized concept via BigStockPhoto, Knomo, Tile, LEDVANCE LLC, Huawei, Honeywell, Monument Labs, Epson, Kwikset, Cozi, Google, Verizon, Anova Culinary, LG ]
Discussion