We may earn commissions when you buy from links on our site. Why you can trust us.

OtterBox Defender Phone Case: Big Protection, Sleek Design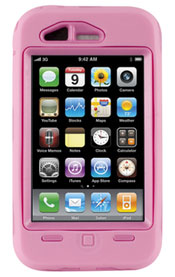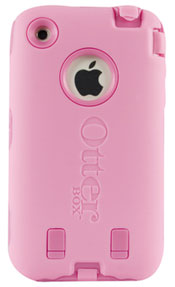 With three layers of protection, the OtterBox Defender phone case isn't just for the accident-prone. It's a must-have for everyday travelers, adventurers or parents who find themselves anxiously handing their iPhones over to entertain the kids. Don't let the powerful name fool you: this isn't a heavy, bulky case. Rather, it's snug, sleek and available in black, white, pink or yellow for the most fashion-conscious smart phone users.
OtterBox provides three layers of protection. The first, is a clear membrane that protects the touch screen. The membrane is connected to a hard polycarbonate protective shell, which comes in two pieces that encase the front and back of the device and click into each other. The polycarbonate skeleton leaves windows for the ports, camera, speakers and, funny enough, there's a window to show off the Apple logo on the back of the iPhone. The third layer is a shock-absorbing silicone skin that hugs the hard shell with interlocking grips for a slim, tight fit, and provides protective coverage for the volume, power and audio ports.
The Defender case comes with a detachable belt/handbag strap clip, which can ingeniously click into a phone stand when placed on a tabletop. I often use it to hold my phone at my desk, easily able to pull up my calendar or Skype on my phone while at my computer working on other documents.
For my money, I don't think you could get the same durability and protection from another cell phone case on the market without sacrificing bulk. OtterBox also offers the Defender Series for Blackberry, HP iPAQ, HTC, iPhone, iPod, Nokia, Palm and Samsung devices.
---
OtterBox Defender for iPhone (street: $34, retail: $50) Buy Now at Amazon.com
Discussion