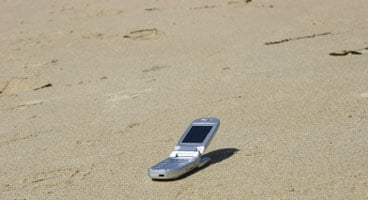 If there's one thing sure to cause panic, it's the thought of leaving my phone in a taxi or having it stolen. My whole life is stored there through my calendar, contacts and other apps. So if I lose my phone, and I know that it's not stuck between the sofa cushions, it's time to turn to the tracking app I have loaded on my phone.
For my iPhone, I use the Find My iPhone app (free; iTunes). Since I've activated tracking on my phone, I can log into my account on my computer to locate my phone on a map, lock it or even wipe any personal data from it. Find My iPhone is integrated into Apple's MobileMe service, which will run you $100 per year, but it's also now a free service if you have an iPhone 4, iPad or the latest generation iPod Touch.
There are similar services for other smart phones. There's the Phone Locator app (free; BlackBerry App World) for BlackBerry, which shows your phone's location. iTag (free; itag.com) for Android devices let you locate and lock your phone, as well as back up your contacts and wipe the data. And Windows Phone 7 devices can be located by logging into your Windows Phone 7 Live account.