You can't believe everything you read—especially when it's online.
In fact, The Atlantic recently posted a story about a college professor who teaches a course in which he aims to help students become better consumers of historical information by encouraging them to create things like Wikipedia pages about fabricated people and events.
While Wikipedia—with more than 21 million articles (3.9 million in English)—can be a very useful and often trustworthy source of information, its contents can be written and edited by anyone. In addition to the possibility that a Wikipedia page could include inaccurate information that a volunteer editor doesn't catch, some Wikipedia pages are biased or written in a way to show a person or company in a favorable light. For these reasons it's generally not considered a reputable source for academic papers, for example.
But Wikipedia isn't the only place on the Web where inaccurate information can live—far from it. In fact, if you really want to know if something you're seeing online is true, your best bet is to do invest some time and do a bit of research.
Snopes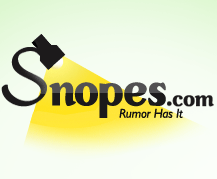 You may have seen something on Facebook lately about a 14-year-old who had been shot six times by his stepfather while protecting his two-year-old sister from the man. Before you repost the story, and supposedly send 45 cents from Facebook to a fund for the boy's medical costs, check Snopes, a website that aims to validate or debunk urban legends, questionable e-mail forwards or Internet rumors. You'll learn the whole thing is a complete fabrication that's been circulating in various versions for years.
FactCheck.org
Or maybe you've seen a claim that the IRS pays billions in tax refunds to workers who are in the U.S. illegally. Before you believe it, head to FactCheck, a nonpartisan, nonprofit that aims to "reduce the level of deception and confusion in U.S. politics." According to the site, the trending message is true: "The Treasury Department's Inspector General determined that $4.2 billion was paid in 2010, up from less than $1 billion in 2005. Leading Democrats are resisting a bill that would stop future payments...At issue here are the federal child tax credits that can be claimed by persons with dependent children under age 17."
Bad Grammar or Spelling is a Tip-Off
If something is written badly, there's a good chance it's not credible news. Other flags include messages in all caps and sites that look less than professional. Legitimate sources care about the quality of their communication.
Lack of Impartiality
Lack of bias is one thing that sets quality communication apart from propaganda, spam and other undesirable online messaging. While there's no shortage of digital rants and raves that are based in truth, many are unbalanced. If a Web page, e-mail or social network post is too far left, too far right, overly negative or too positive you should be suspicious that it might not be entirely accurate.
Check the Numbers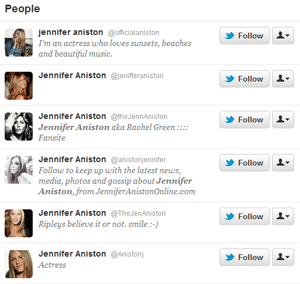 Some of the false Wikipedia entries the college students posted were busted when someone noticed that not only were they made recently, they were created by only a small number of new users.
As for news stories, beware of any that lack time stamps; they are important as historical markers.
Another way numbers can be helpful is by checking a company or a person's social media reach because often those with more credibility have larger followings. There's a caveat to that, however. Plenty of fake Twitter accounts exist in which people pose as celebrities. Look up Jennifer Aniston, for example, and you'll find scads of them. Verified celebrity accounts have a small blue check next to the account name.