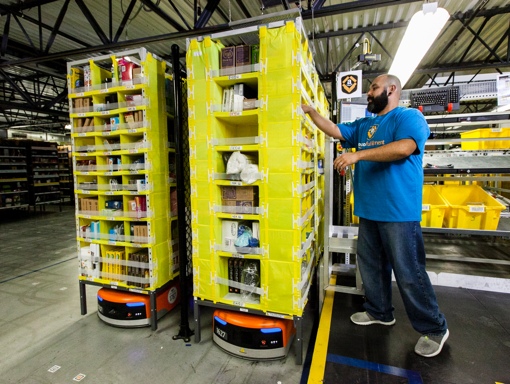 Online retailer Amazon is expanding its free shipping offering, this time to include smaller items. On Tuesday, the company announced the launch of Fulfillment by Amazon Small and Light, a new program that offers no-cost shipping on all items that weigh 8 ounces or less. Products ship from an Amazon hub in Kentucky, with delivery times estimated at between four and eight business days.
The new offering makes it so you can purchase smaller items on the site without needing to put together a $35 order to qualify under the current free shipping terms. "Customers love that even if it's a $5 item, shipping is free for everybody, Prime member or not," explains Amazon Senior Manager Neil Ackerman to Bloomberg. "Customers love it and sellers love it."
The new program makes a lot of sense for Amazon. Shipping small items is inexpensive for the company already, especially if the fulfillment work is concentrated in a single hub. It's unlikely that the company will make a lot of money selling small trinkets, but the offering will keep customers happy – and coming back for larger, more expensive and profitable items.
Amazon has been on something of a tear lately, announcing a constant stream of new services and benefits for customers. The company now offers Sunday delivery in multiple areas and 1-hour delivery in New York City (along with Atlanta, Austin, Baltimore, Dallas and Miami). It also has a new Amazon Prime Pantry household bulk goods delivery service, soon with its own brand of no-frills grocery items.
[Image credit: Amazon Fulfillment]