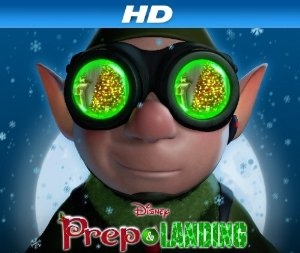 There are few things more warm and fuzzy than gathering around a roaring fire watch a fun holiday special with the kids. But if you're thinking about using Amazon to get your movie-watching thrills this year, beware: Some nasty corporate Grinches at Disney have been blacking out Amazon customers' access to certain Christmas-themed titles until the end of the holidays, even for people who have already purchased them.
BoingBoing's Cory Doctorow explains that certain customers who have purchased digital copies of Prep and Landing 2 are finding the content missing from their Amazon accounts. Apparently, Disney's contract with Amazon allows it to revoke access to purchased streaming titles – which it has chosen to do so the content can be shown exclusively on the Disney channel this year.
One infuriated Amazon customer explains his experience dealing with the blackout: "To be fair, the Amazon rep gave me a very generous credit to watch something else, recognizing that this is a suck policy. But at a minimum, beware, somewhere buried in the legalese is the right for Amazon and partners to pull content away from you, even content you specifically paid for, anytime they want."
Now, to be fair, Prep and Landing is hardly a holiday classic, and there are plenty of other far-more-popular holiday movies available. Still, this news is a chilling reminder that you don't actually own what you purchase for streaming. And not just on Amazon either. All content you purchase to stream via iTunes belongs to the content provider, not you.
If you want to make sure your favorite movie is truly going to be available at all times, you're going to need to purchase a physical DVD or Blu-ray copy of it. It's the only way to actually own it these days.