Apple just released an updated version of its AirPod earbuds: the AirPods Pro, which offer better sound, a better fit, and active noise cancellation. The first thing you'll notice about these redesigned earbuds are the soft silicon tips, which come in three sizes for a comfortable, secure fit — and because they're now water resistant, you can take them to the gym.
But the biggest improvement is the active noise cancellation feature, something you don't find on many true wireless earbuds. The noise cancellation in the AirPods Pro uses an exterior microphone to detect what's going on around you and then cancel out the noise, adjusting up to 200 times per second so you only get your music (or your favorite podcasts). But if you need to maintain situational awareness and listen for the noise of traffic or have a conversation, you can turn on transparency mode to let the outside world in. A simple tap on the stem of the earbuds switches from one mode to the other.
Battery life is a big concern for wireless earbuds, and the AirPod Pro is about average here: up to 4.5 hours with noise cancellation on, with 24 hours of charge when stored between uses in the Qi wireless charging case. Just five minutes of charging will give an extra hour of playtime.
This is a nice upgrade to the AirPods line, but it comes with a hefty $250 price. Basic AirPods start at $159, or $199 with a wireless charging case, which makes this upgrade — no matter how good — a pretty big price increase. And the AirPods Pro have a lot of competition out there. Here are a couple of alternatives to consider.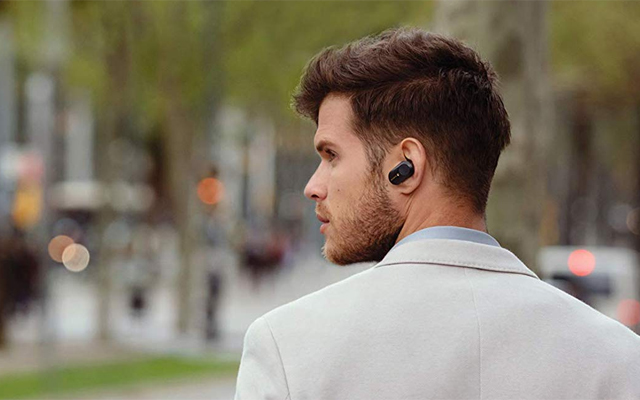 These Sony earbuds almost are one of the only other true wireless headphones that offer active noise cancellation and a transparency mode to let in ambient sound. They also have much better battery life than AirPod Pro with at up to eight hours (or 24 with the charging case). And, they get 4-star reviews from CNET, Digital Trends, and Tom's Guide. The downside is that they're a bit bulky compared to most other true-wireless earbuds and they lack water resistance. (Price: $229.99 on Sony, check price of Amazon)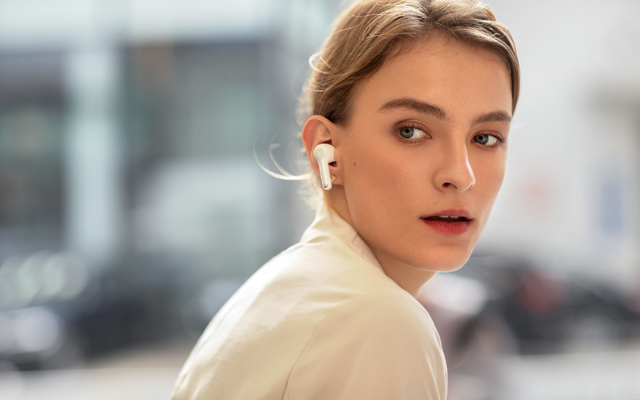 Anker Soundcore Liberty Air 2
At half the price of the Sony earbuds and the AirPods Pro, the Anker Soundcore Liberty Air 2 true-wireless earbuds are a great deal. They don't offer full noise-canceling, just for calls and only to make your voice heard. They reduce environmental noise by 60% and retain 95% of your voice during calls. And like the AirPods Pro, they have silicon eartips that seal out ambient noise. They deliver better battery life -- a full 7 hours per charge and up to 28 hours with the wireless Qi charging case. And, they feature quick-charge, giving you 2 hours of charge in just 10 minutes. The Liberty Air 2 earbuds aren't water resistant for sports. (Price: $109.99, $99 on Best Buy, check price on Amazon)
So where do the AirPods Pro fit in? Because of its easy integration with other Apple products, these will still be the best choice for Apple users. They sync seamlessly with any Apple products, and they have better Siri support than you'll find on other earbuds. You always pay a bit of a price premium for Apple products, and these are no different. iPhone users with a big enough budget will find these to be a massive upgrade from earlier AirPods models — but if you want to save, Anker's Soundcore Liberty Air 2 are solid options for a much lower price.
[Image credit: Apple, Sony, Anker]