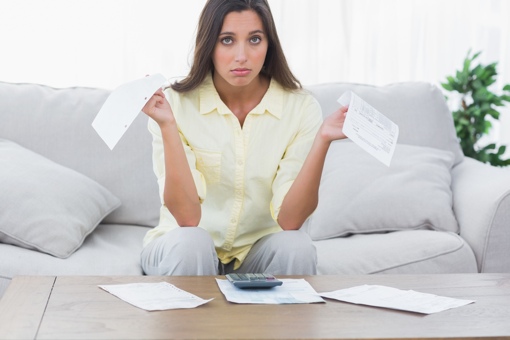 If you've ever had a scammer sneak an unauthorized charge onto your AT&T mobile phone bill, you can now seek a refund through the federal government. This week, AT&T reached a $105 million settlement with the Federal Trade Commission (FTC) over cramming charges – unauthorized $9.99 monthly subscriptions to ringtone services, joke lines, horoscopes and the like. The action is part of an ongoing effort by the FTC to hold carriers accountable for reaping huge profits on the back of these scammers.
The government's case against AT&T suggests that the company not only knew about the extent of the cramming problem on its network, but also actively took steps to protect the criminals. In 2011, the company received over 1.3 million customer calls complaining about the bogus charges. But that same year, AT&T changed its refund policy to only reimburse for 2 months' worth of charges, down from 3 months, in a cost-saving effort. Many customers were denied refunds by AT&T entirely, and told to contact the third-party scammers for their money back instead. AT&T, meanwhile, kept 35 cents on every dollar of the bogus charges.
"I am very pleased that this settlement will put tens of millions of dollars back in the pockets of consumers harmed by AT&T's cramming of its mobile customers," said FTC Chairwoman Edith Ramirez. "This case underscores the important fact that basic consumer protections – including that consumers should not be billed for charges they did not authorize – are fully applicable in the mobile environment."
AT&T isn't the only carrier to find itself in trouble with the feds over cramming and unapproved recurring phone charges. In July, the FTC alleged that T-Mobile made "hundreds of millions of dollars" by hiding these same types of charges deep inside customers' bills under generic-sounding headings. The company is also accused of making it unnecessarily difficult for victims to contest the charges and refusing to refund the charges itself. T-Mobile has called the complaint "unfounded and without merit." A federal suit is currently pending in Seattle.
The FTC is setting aside $80 million of the settlement for refunds to AT&T customers. If you're a current or past AT&T subscriber and were made to pay cramming charges, you should now be able to get that money back. Simply visit www.ftc.gov/att to learn more about your rights and how submit a refund claim. You can also call the settlement administrator at 1-877-819-9692 for more information.
[Woman confused by bill via Shutterstock]