Have you been told that you have, or are at risk for, hypertension, aka high blood pressure? You're not alone: Nearly half of Americans are considered to have high blood pressure. Your doctor may recommend addressing the problem through lifestyle changes or medication. And you may be encouraged to monitor your blood pressure at home to ensure your regimen is effective. Fortunately, this doesn't mean you must buy a blood pressure monitor. The American Heart Association (AHA) is partnering with libraries across the country to make blood pressure monitors available for check-out.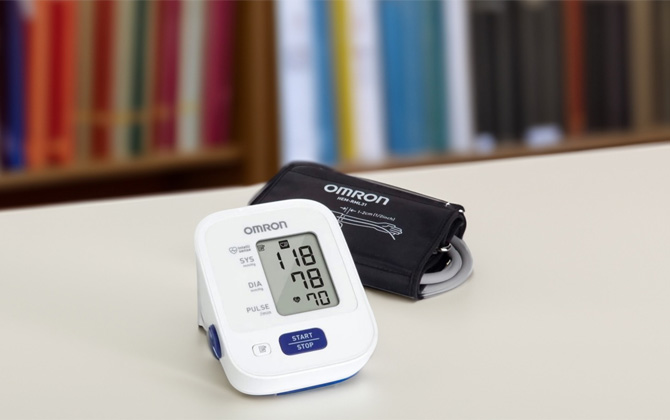 While slight differences exist among each library program, including the types of blood pressure monitors available for loan, the basics are similar. You'll need a library card to borrow a blood pressure monitor, and the typical loan period is 21 days.
Read more: Valencell Takes Blood Pressure Readings on Your Fingertip on the Go
According to a study in the Journal of the American Heart Association, three days of taking your blood pressure twice in the morning and twice at night should provide a good indication of your current levels. Therefore, a 21-day loan should provide ample time to gather results.
Ready to check out a blood pressure monitor? Unfortunately, there is no centralized listing of participating libraries. However, most major metropolitan areas have participating libraries, which you can find by searching "[your city/town] check out blood pressure monitor." Alternatively, you can email the AHA's State and Community Government Relations staff at stateandcommunityadvocacy@heart.org, and they can supply a list of local libraries in your area.
Read more: Four Smart Purchases to Spend Down Your FSA Account
[Image credit: blood pressure monitor in a library concept via Adobe Firefly]
Radhi Patel is a beauty, health, and consumer products reporter. She has been published by the Multidisciplinary Digital Publishing Institute (MDPI), and you can find her stories on TheOdysseyOnline.com.