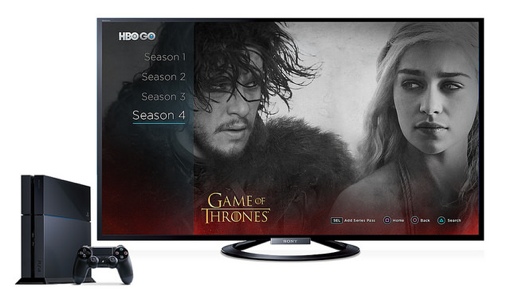 Last week, the FCC announced that it will begin regulating the Internet as a public utility in order to enforce rules for Net Neutrality. It was a real win for web surfers everywhere. Predictably, though, not everyone was happy with the ruling – it came from Washington, D.C., after all. And references to it all contain the scary conservative watchword "regulate." Don't fix what isn't broken, the rationale goes. Obama just wants to take control of the Internet!
Except, to quote a wise old lady on television, "that's not how it works. That's not how any of this works." Net Neutrality is important to keep the cable companies from stomping all over streaming video – the next-generation technology they're desperate to stop. If you need proof, take a look at this: Earlier this week, Sony announced that the HBO Go app is now available on the PlayStation 4. Except for the fact that Comcast subscribers can't use the app, because the ISP is blocking it. HBO Go doesn't work on PlayStation 3 or the Amazon Fire streaming box, either.
The problem affects Comcast customers, and only Comcast customers. Why is it happening? According to the company, "HBO Go availability on PS3 (and some other devices) are business decisions and deal with business terms that have not yet been agreed to between the parties." In other words, HBO Go is intentionally being blocked for business reasons. Someone hasn't written Comcast a very large check to make it available. And that's exactly the kind of abuse that Net Neutrality is supposed to prevent.
"If, say, the box works, and you have no problem streaming other content, but somehow the HBO Go application doesn't work, absent an additional payment—either from HBO or the customer, then, yeah, it should be covered by net neutrality rules and be treated as straight up blocking and discrimination," said Matt Wood, policy director for Free Press, in a comment to Vice Motherboard. "Comcast can make a superficial statements like, 'if they can get it through our system, who cares?' Well, it's the kind of decision we don't want Comcast making for consumers."
[Image credit: Sony]