The highlight of Sony's press conference at the annual E3 gaming conference was the release of details on pricing and software support for its upcoming handheld gaming system. Many details about the new Sony handheld's specs were released when the system was first announced in January under the code name NGP (Next Generation Platform). The system received its official name at E3, the PlayStation Vita, named either for the Latin word for "life" or my favorite brand of pickled herring.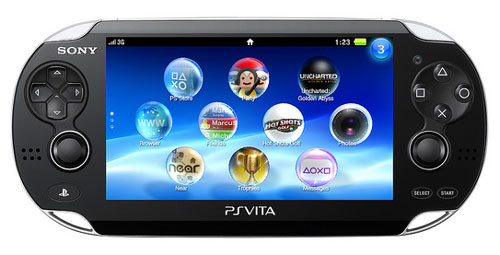 Two versions of the Vita are planned for release before the end of the year, a Wi-Fi only model priced at $249 and a Wi-Fi plus 3G version priced at $299. The proud announcement that 3G service in the U.S. would be provided exclusively by AT&T provoked some chuckles from the assembled audience of journalists, many of whom were probably struggling to get a cellular signal at that very moment on their iPhones. Pricing for the 3G service wasn't announced.
The PS Vita boasts a 5-inch OLED display that looked handsome during system demos, but the main attraction based on gameplay is clearly the versatility of system control options. The Vita boasts a touchscreen, two analog thumb controllers, a touch-sensitive rear control surface, standard PSP directional control and PlayStation four-button control pad, plus six-access tilt sensitivity. There are two cameras, front and back, allowing augmented reality gaming and potentially video chat, though details on communication features are still unknown.
E3 was the coming-out party for the first round of PS Vita software, which made a solid impression. Uncharted: Golden Abyss, the handheld member of the successful Uncharted franchise, looked terrific, with detailed shading and water effects that bode well for the system's graphics and processing capabilities. Another intriguing title is LittleBigPlanet, another adaptation of a PS3 title, which has great potential as a take-it-anywhere combination of game design and gameplay. And while Capcom's Street Fighter x Tekken didn't show a lot of freshness as one more side-scrolling beat-em-up title, the fast-moving animation looked first-rate.
Of course, in the face of disappointing sales for the $250 Nintendo 3DS, there are reasonable questions about whether dedicated handheld game systems still have a place in the world of big-screen smartphones. Perhaps with this in mind, Sony took steps to expand its foothold in the cell phone world at E3, announcing that the PlayStation Suite, a system to play select PlayStation titles on the Xperia Play phone, will also be available on "certified" Android phones, with details to follow.
The other key areas on TV manufacturer Sony's promotional agenda were 3D games, and its Move motion control accessory. Jack Tretton, CEO and President of SCEA, announced that 100 3D-enabled games are already on the market, though it's hard to think of one that's generated much excitement to date. Resistance 3, with its cinematic action sequences, and Uncharted 3: Drake's Deception could potentially be breakthrough titles for 3D. Additional 3D efforts, including remastered versions of the classic Ico adventure game and existing God of War titles have a certain whiff of desperation, though any excuse to bring back the artistically impressive Ico is a step in the right direction.
One of the most intriguing announcements of the night was a PlayStation-branded 3D TV, a 24-inch LCD set bundled with a pair of 3D glasses, a copy of Renaissance 3, and an HDMI cable for $499.99. Sony says the set includes a new 2-player mode that lets each player see a separate full-screen image when playing head-to-head, instead of splitting the display into side-by-side split-screen images. This could be a compelling feature, though we don't know anything about game title support yet.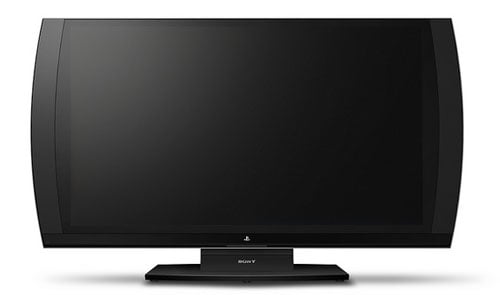 Move controller support is also expanding, though its hard to say if consumers will be moved by upcoming software. Medieval Moves: Deadman's Quest, a fantasy action adventure showed promise, with a variety of action controls including bow and arrow, sword and shield fighting, shooting fireballs and balancing with arms extended. The demo of Move for NBA 2K12, on the other hand, was disappointing, with LA Laker's star Kobe Bryant flailing badly during an on-stage demonstration, and the point-and-click control system resembling a shoot-em-up more than basketball.