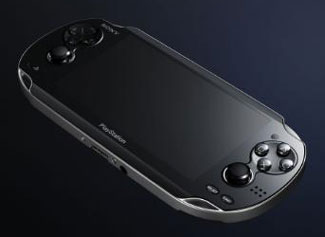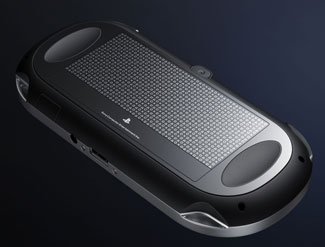 With its PSP fading into obscurity, Sony has announced plans for a new handheld, codenamed Next Generation Portable (or NGP). The display will be upgraded to a 5-inch OLED touchscreen, which should provide deeper colors and sharper images than traditional LCDs. The NGP's resolution isn't quite up to HDTV standards, at 960 x 544, but the 16:9 format is ripe for movie watching.
In addition to the front touchscreen, the Sony NGP will have a touch-sensitive area on the rear of the device along with two analog joysticks, providing a wide range of control possibilities. There are two cameras, one facing front, one on the rear, and stereo speakers. The NGP is also well stocked for wireless connectivity, with Wi-Fi, 3G and GPS. Whether the 3G connection will be available for voice as well as data is unknown, but this isn't the widely rumored PSP phone, which hasn't been officially confirmed.
There are still plenty of details to be revealed with the NGP, including price and specific availability, though Sony promises to ship by the end of 2011.
Meanwhile, Sony is also wooing Android gamers with the option to play games written for the original PlayStation. The company plans to introduce the PlayStation Suite software this year, though which games will be offered, and at what cost, are still mysteries. We do know that Android 2.3 (codenamed Gingerbread) will be required, but by the end of the year that version should be widespread.
The question in all this is whether, in 2011, there's still a desire for what Sony is offering.
For the NGP, you have to wonder whether the era of high-priced dedicated portable gaming devices has passed. Certainly there will be a hardcore crowd that will gladly carry an extra device to enjoy fast-paced high-res video games on the go. There's no question these games will be better than those you can get on a phone. Based on the specs, though, we have to assume the NGP will sell in the $300 range, which is a substantial chunk of change.
With the Android offering, the PlayStation console is two generations old, and those games were designed for a full-sized TV. How relevant will the PlayStation Suite be to cell phone gamers, who generally play for a few minutes at a time? And how playable will they be on a small cell phone screen?