Polar's new Vantage V3 is loaded with hardware upgrades that will appeal to fitness enthusiasts and athletes. Central to its functionality is the new biosensing platform named Polar Elixir, which significantly advances its health and fitness tracking capabilities. Meanwhile, the Vantage V3's quietly elegant design makes it suitable for all-day wear.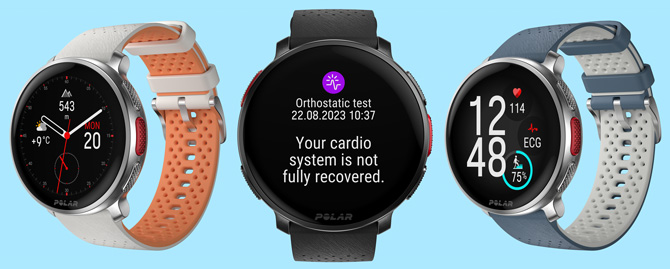 Through the Polar Elixir platform, the watch can monitor various physiological parameters, including cardiovascular activity, body temperature, and autonomic nervous system functions, to offer valuable insights into your fitness and overall well-being.
Noteworthy metrics it can track include blood oxygen levels, skin temperature, and heart electrical signals via a Wrist-ECG. Additionally, it's the first Polar watch to use the Gen-4 Optical Heart Rate (OHR) sensor, which is 25% more accurate than sensors previously available in Polar's watches.
The Vantage V3 also supports over 150 built-in sports profiles, fitness assessment tools, and advanced recovery tools. This builds on Polar's already high reputation for sleep and recovery metrics.
The watch boasts a new processor, which Polar claims to deliver the smoothest and swiftest performance yet seen in a Polar watch. Additionally, Vantage V3 features dual-frequency GPS for precise distance measurements and less interference in challenging environments like urban areas with tall buildings.
The inclusion of offline maps sets the Vantage V3 apart in its category, enabling users to plan their training and navigate routes without requiring internet connectivity​​.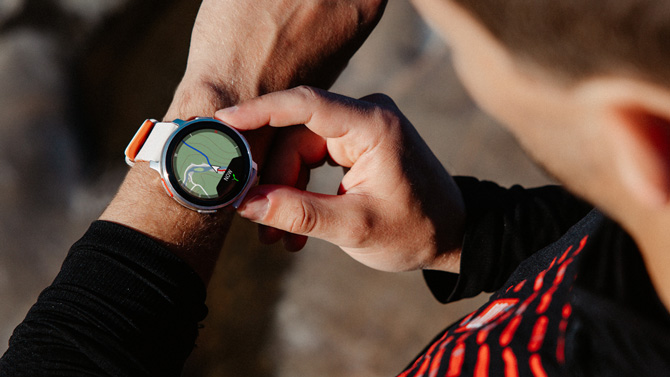 Read more: Find out why the Trek Fetch+ 2 is a versatile, nimble eBike for cargo and kids.
The watch comes with a 1.39-inch AMOLED touchscreen with an industry-leading resolution of 462 pixels per inch (ppi) and a 35% larger viewable area than the Vantage V2. An elegant aluminum bezel and glove-friendly buttons complement the high-resolution display​​.
You won't have to worry about battery life with the Vantage V3. It gets 61 hours in training mode and up to 47 hours with dual-frequency GPS and wrist-based heart rate tracking. As a smartwatch, it can last up to 8 days on a single charge​​.
Polar is making it easier for the Vantage V3 to reflect your personal style. In addition to being able to choose from three band colors – Night Black, Sky Blue, and Sunrise Apricot – you'll be able to use any standard 22mm band.
The Polar Vantage V3 is available for pre-order for $599.95 from Polar.
[Image credit: Polar]
For the past 20+ years, Techlicious founder Suzanne Kantra has been exploring and writing about the world's most exciting and important science and technology issues. Prior to Techlicious, Suzanne was the Technology Editor for Martha Stewart Living Omnimedia and the Senior Technology Editor for Popular Science. Suzanne has been featured on CNN, CBS, and NBC.