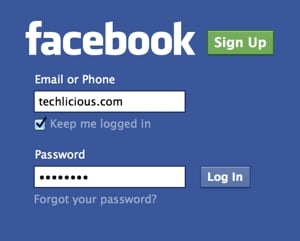 Farewell, news ticker, we hardly knew ye. Numerous Facebook users around the world are reporting that the News Ticker feature has been removed from their Facebook page.
Facebook has been testing a number of different redesigns this year, one of which jettisons the news ticker entirely. It's possible that the disappearance of the news ticker is part of a slow rollout of a new Facebook design. Or, of course, it could just be a glitch.
The good news for voyeurs: The news ticker isn't being killed off; it's being moved and renamed the All Friends feed. If you've already got the new, ticker-free Facebook design, you'll be able to find All Friends in the new right-hand menu.
Personally, I won't waste much time mourning the loss of my news ticker, if and when it happens. Mine is filled with marginal friends commenting on pictures of people I don't know and uninteresting Likes of companies and contests I couldn't care less about. The social network's new algorithm-driven news feed seems superior to the old ticker in every way.