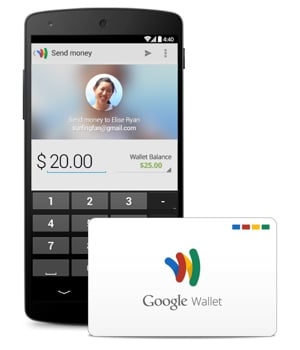 Internet giant Google announced this week that it will begin offering its own no-fee physical debit cards to users of its Google Wallet mobile payment service.
Google Wallet was built around the idea of tap-to-pay near field communication (NFC) phone technology, but retailers have been slow to adopt the tech. (And, just as relevant, Apple has refused to build NFC into their popular iPhones.) Offering a physical magnetic swipe card allows anyone with a Google Wallet account to finally be able to use it anywhere MasterCard is accepted, albeit in a low-tech way.
You'll be able to use the Google Wallet card just like you would with any of the debit cards you currently own. You can use it to pay for purchases directly, or use it to visit an ATM to withdraw cash. There are no associated fees from Google, though the ATM itself may wind up charging you.
Of course, getting a Google Wallet card won't do you any good without a Google Wallet account. If you're interested and want to learn more, check out the Google Wallet website.