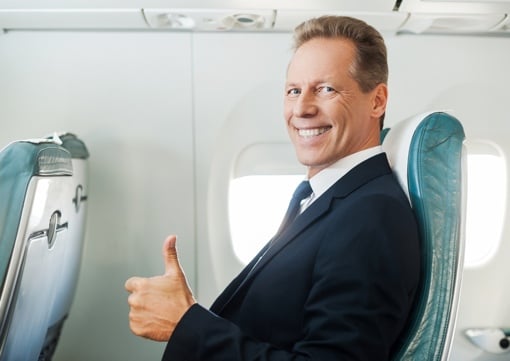 During last night's Saving Money on the Road Twitter chat, I espoused my love of Google Flights. It's a simple, easy-to-use alternative to traditional flight booking sites. And today, the service is getting even better: Google Flights has just announced a partnership with Routehappy to integrate flight amenity data about Wi-Fi availability and more into its search results.
"We know people are looking for more information about the flights they're taking before they buy, so integrating Routehappy Happiness Factors is a great addition to Google Flights," says Gianni Marostica. "Now even more people have access to comprehensive flight amenity data and useful flight search information."
In addition to data about in-flight Wi-Fi availability, the Routehappy partnership provides Google Flight results with information about the availability of in-seat power outlets, USB outlets, live TV, on-demand video and increased legroom. The data is incredibly useful, especially when booking business travel and long-distance flights. Everyone loves getting a good deal on airfare, but is that $10 discount really worth it if you have to sacrifice legroom and Wi-Fi availability on a 6-hour journey? Now you have all the information to make that informed decision for yourself.
You can check out the new Google Flights feature for yourself by visiting google.com/flights and initiating a search – it's free to use. For even more data on in-flight amenities and amenity-centric flight searches, give routehappy.com a look.
[Happy man on flight via Shutterstock]