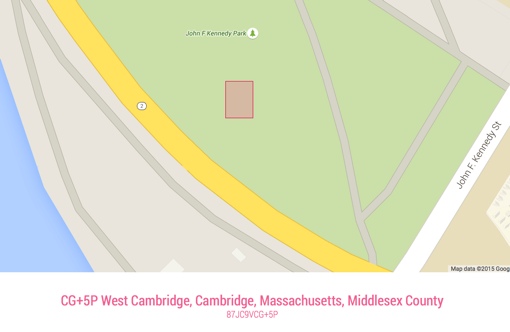 Want a quick and easy way to share your specific location, even if there's no street address marker nearby? Why not try a Plus code? Plus codes are simple, four-character strings that help you find any specific geographic location on the globe. And starting today, Google has built support for Plus codes into Google Maps.
The full Plus code of a location is actually a ten-character string. The White House in Washington, D.C., for example, is 87C4VXX7+39. The earliest characters tells Google Maps the general location; the final four characters (X7+39) help narrow it down to a much smaller area about the size of a person's house. If you're nearby, you only need to use those last four characters.
Of course, if you're actually trying to find The White House, it might be easier to just search for "The White House." Plus codes are more useful when you're trying to find or share an exact location in a large park or on the beach. It's most valuable uses, however, may be found in much more remote areas around the globe.
"These codes become extremely helpful in places with high population density but poor data accuracy or coverage, or those that lack a specific addressing system altogether," explains Rast'o Šrámek, Software Engineer, Google Maps. "Kathmandu, Nepal, has a population of around 1 million people, but most roads have no names and houses have no street numbers. Being able to precisely navigate without local knowledge is difficult. Plus codes will now let you easily specify your destination."
Want to play around with Plus codes and find the code for your home or business? Simply visit http://plus.codes and agree to let the site track your location. You can also enter a four digit Plus code into Google Maps – the app will know what to do from there.
For more cool features waiting in the mapping app, check out these nine tips and tricks for using Google Maps like a pro.
[Image credit: Plus+Codes]