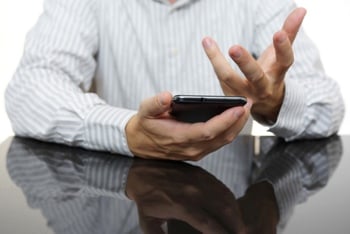 It's been ten years since the Cabir virus began infecting Nokia handsets, jumping from phone to phone via open Bluetooth connections when an infected phone passed near another phone. While that virus didn't do anything dangerous—it just copied itself from phone to phone—it was the very first virus that infected mobile devices and launched a whole era of mobile malware.
Today, mobile malware is a growing problem—antivirus maker Kaspersky Lab reports that it detected 104,421 new pieces of mobile malware in 2013, more than double the amount of all malware detected prior to 2013. Of that mass of malware, most of it targets Android users by tricking them into downloading viruses disguised as apps, particularly from unofficial sources. However, while Android is the biggest target, viruses can land anywhere—even on the reputedly virus-free iPhone (though, to date, only a single virus has attacked the iPhone). To help keep yourself safe, you should practice the same safe computing habits you practice on your computer: make sure you only download apps from reputable sources, run an antivirus program, and make sure to scan your mobile devices regularly.
For more tips on keeping your smartphone or tablet secure, check out our mobile security guide.
[Troubles with smartphone via Shutterstock]