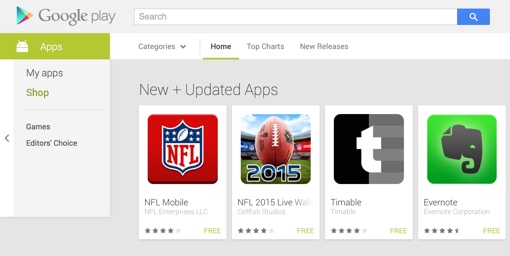 Have you ever purchased an app for your smartphone or tablet off the Google Play store and been disappointed in its quality? It's likely happened to all of us. Now, if it happens again, you're not without recourse: Google Play has officially extended the refund window for apps to 2 hours.
Previously, the refund window for Google Play apps was a scant 15 minutes. The new, longer limit will give you better opportunity to test out new apps and games to make sure they work as advertised without feeling rushed.
To seek a refund of an Android app, open the Google Play app on your device. Then touch the Play Store icon and choose My Apps. Select the app you'd like to get your money back for, and then select Refund. That's all there is to it – the app will be deleted from your device and you'll get the full purchase price refunded.
Note that the Refund option will only be available for the first 2 hours after you purchase the app. If it's not available, the app is not eligible for return. Also, you can only seek a refund for each app only once. If you buy the same app a second time, you're stuck with it.
If you want to obtain a refund for an app after the 2-hour window has expired, you may still be able to do so by contacting the app developer directly. Note, however, that the app developer is under no obligation to do so. You can find this contact information listed on the app or game's detail page on Google Play.
You can learn more about Google's refund policy and procedures on the Google Play Support page.