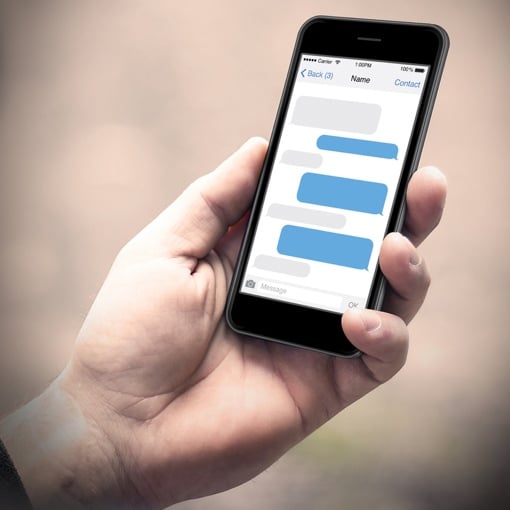 Have you heard about the nasty new iPhone prank that's going around? Last week, it was discovered that a person could crash your iPhone by sending you a very specific string of non-Latin characters as a text message. If your iPhone attempts to display the text as a banner notification, the device will suddenly reset. Even attempting to view your Messages app can cause a repeat of the crash.
Now, the good news here is that this isn't a traditional malware attack. Individuals are spreading this iPhone glitch as a prank – the bug is not self-sustaining. And while it can be frustrating and scary to have your phone reset, it's easy to clear the offending message from your device if you know how. If affected, Apple recommends you ask Siri to "read unread messages," and then order her to send a reply to the malicious message. Then head to Messages and swipe left to delete the entire thread. You can also tap and hold the malicious message, tap More, and then delete the message from the thread if you otherwise want to save the past correspondence.
Most of us adults with mature, upstanding friends are probably safe from this glitch, and Apple will likely fix the issue before hackers can seriously exploit it. Still, if you're worried, you can protect your iPhone from attack by turning off banner notifications. To do this, enter your phone's Settings and tap Notifications, then tap Messages. Toggling Show Previews to off should do the trick, too.
Apple says it is currently working on a fix for this issue. Be sure to install the update for your phone as soon as you receive the notification that it's available. You can also check for updates manually by tapping Settings, then General and then Software Update.
[iPhone messaging via Shutterstock]