iRobot makes some of the best premium robotic vacs on the market with prices to match their high quality. But starting today, you can get the Roomba j6+ for 50% off – just $399 – as an early Amazon Prime Day deal. This is the lowest price we've seen and only matched on the last Amazon Prime Day in July.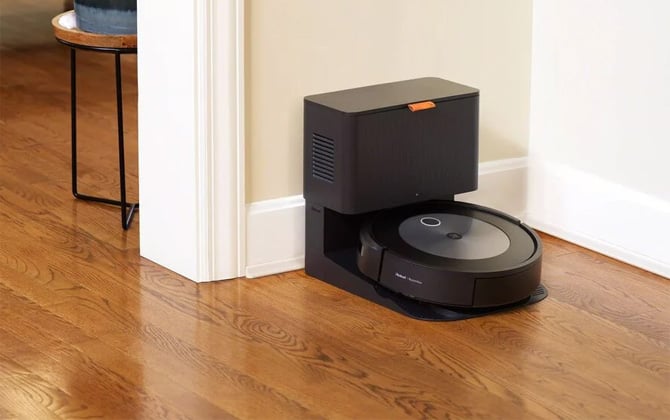 While the Roomba j6+ is an older model, it has most of the cleaning capabilities of the latest models, including the most important ones:
Pet Waste Avoidance: Equipped with advanced sensor technology, the Roomba j6+ can identify and avoid pet waste, ensuring a mess-free cleaning experience.
Smart Navigation: The device adeptly avoids obstacles, such as cords and other impediments, safeguarding against possible entanglements or disruptions during operation.
Self-Emptying Mechanism: The Roomba j6+ self-empties into a vacuum base, which holds up to 60 days of debris, minimizing the need for frequent manual emptying and enhancing maintenance ease.
Smart Mapping: The robot vacuum is able to learn, map, and adapt to the home's layout, optimizing its cleaning path and ensuring comprehensive coverage. And you can include keep-out zones for areas you don't want to be vacuumed.
iRobot also put their flagship Roomba j9+ on sale for 40% off ($999, now $599.99). It comes with more suction power, it can recognize and avoid more objects, and it keeps track of your dirtiest floors with a feature called Dirt Detective and will prioritize those floors for cleaning first.

[Image credit: iRobot]