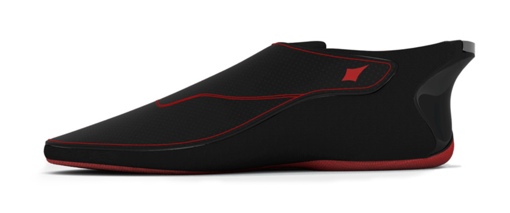 An Indian startup called Ducere Technologies has created Lechal, a smart shoe insert designed to help the visually impaired with walking directions, the Wall Street Journal is reporting.
The Bluetooth-powered Lechal connects to Google Maps and uses haptic feedback – that is, a physical buzzing sensation – to alert you when to turn to get to your destination. Lechal comes in handy in any situation you can't easily hear or see directions on your phone, like when you're riding a bike. There are some cool activity tracking benefits, as well: Lechal counts your steps and calories burned, monitoring your progress towards your fitness goals.
The Lechal smartshoes and inserts will be available this September in red and black colors. They're expected to retail for between $100 and $150, though the company is currently working with non-profits to make the shoes available to those who need them at a lower price.
You can learn more about the Lechal smartshoe by visiting the company's website at lechal.com or by reading the Wall Street Journal's IndiaRealtime blog.