Move over, basket, horn and bike streamers. This summer's hottest bike accessories are the Fuze line of hi-tech light effects from SkyRocket Toys. Designed for bicycles, scooters and skateboards, these battery-powered, water-resistant lights are just the thing to trick out kids' and teens' rides this summer.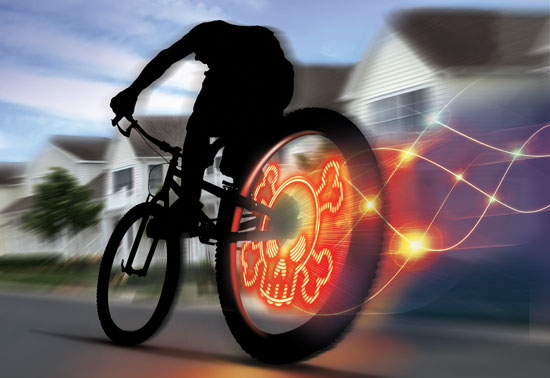 Wheel Writer – Mounted directly on the spokes of your bike (20" and up), LEDs flash on and off as the wheels spin to create over a dozen different images – including a working speedometer.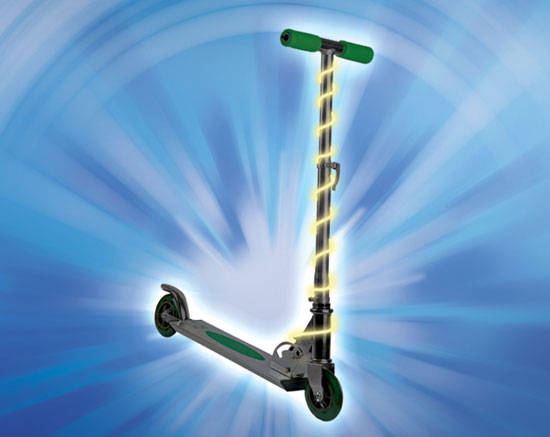 Light Striper – Available in four colors, these are seven feet of light up wire to wrap around your bike or scooter.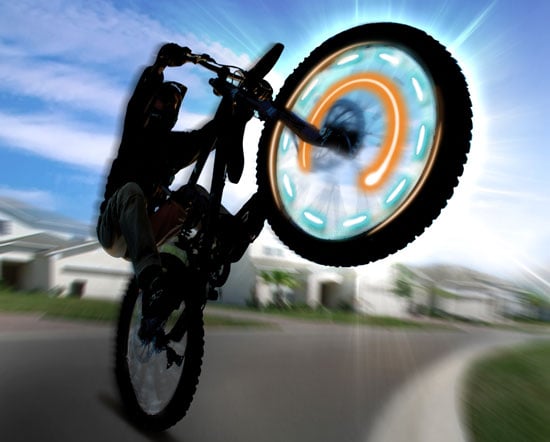 Gyro Flashers – Mounted directly onto bike wheel spokes, these rings of light create unique patterns as you ride.
Beyond the wow factor, these Fuze lights can serve a functional safety role, helping make kids and teens visible at dusk. SkyRocket Toys has just made safety look cool, but check it out in action.
Can't you just picture a neighborhood "trick out your bike" parade pre-fireworks this summer?
Available now at Costco, the Fuze line of hi-tech light effects retails for between $9.99 and $19.99, or $34.99 for the Meon Bike Light FX Kit Triple Pack. For ages 8+.