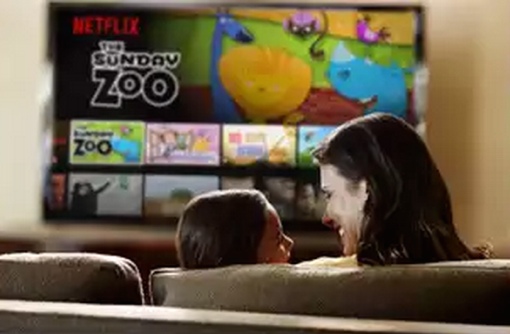 Streaming video service Netflix is one of the few ad-free refuges on the Internet, and according to the company, it's going to stay that way. But there's a catch: While Netflix is promising not to air third-party commericals, the company has begun forcing pre-roll ads on its subscribers to promote its own original content and series. According to Cord Cutters News, multiple Netflix subscribers have reported seeing the new ads on the Xbox One, Roku and Tivo platforms. Most ads run for about 20 seconds, though some are longer. The ads do not appear to be skippable.
Netflix has confirmed the test. "We've had original teasers at the end of shows for a while. Some members [are] seeing tests at the beginning of shows. As you know, we test many things over the year, many of which are never universally deployed," a Netflix spokesperson told TechCrunch.
The presence of the new ads has caused quite a stir, as you might expect. So much so that Reed Hastings, co-founder of Netflix, has responded to the controversy on Facebook: "No advertising coming on to Netflix. Period. Just adding relevant cool trailers for other Netflix content you are likely to love."
"We have no plans to support third-party ad units," the Netflix spokesperson confirmed.
Don't get me wrong – I'm glad that Netflix is resisting the urge to fill our screens and TVs with ads for deodorant, fast food and local political candidates like its competitor Hulu. But at $7.99 per month (and up), a Netflix subscription carries with it a certain expectation of being advertising free. And while these self-promotion spots may not be as obnoxious as third-party ads, let's be honest, they're still ads. If Netflix pushes ads on all of us and makes them routine, the service will have lost one of its best benefits – an immersive, uninterrupted video experience. Hopefully, this experiment ends at its current test phase.
[Image credit: Netflix]