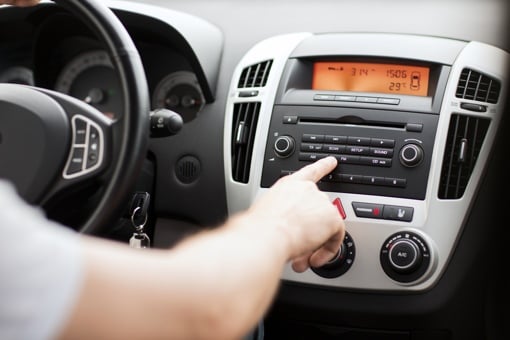 First, they came for analog TV. Now, they're coming for analog radio. This week, Norway's Minister of Culture announced that the country will stop broadcasting radio signals over the FM band. The move will make Norway the first country in the world to fully transition to high-definition digital radio.
"This is an important day for everyone who loves radio," explains Thor Gjermund Eriksen, head of the Norwegian Broadcasting Corporation. "The minister's decision allows us to concentrate our resources even more upon what is most important, namely to create high quality and diverse radio content to our listeners."
Digital radio is a lot bigger in Norway than here in the U.S. – an estimated 56% of Norwegians listen to it every day. And already, there are 22 national HD radio channels broadcasting in Norway, while there are only 5 analog FM stations. Given that digital HD radio tends to offer higher quality sound and a greater range of station choices, it makes sense for the European country to make an official switch.
Here in the United States, radio stations broadcast both analog and digital signals simultaneously. Older vehicles typically have analog-only receivers; an increasing number of new vehicles have digital HD radio either standard or as an option. Still, 92% of Americans listen to analog radio, meaning the technology has a long way to go – if it can even compete with Internet radio services like Spotify, Beats and Pandora.
For now, there are no plans to make a similar switch to digital radio here in the United States. But as more people purchase cars with HD radio built in, we could see traditional FM broadcasts being to disappear over the next decade or so, especially as other countries make the transition.
[Man using car stereo via Shutterstock]