Nutribullet recently launched a new flagship single-serve blender, the Nutribullet Ultra ($149.99). In a market saturated with blenders boasting powerful motors and versatile functionality, the Ultra stands out for its balance of power and quiet operation. After using the Ultra for the last few weeks, I can attest to its significant advantages for people who prioritize quiet operation, especially for early-morning breakfast blending.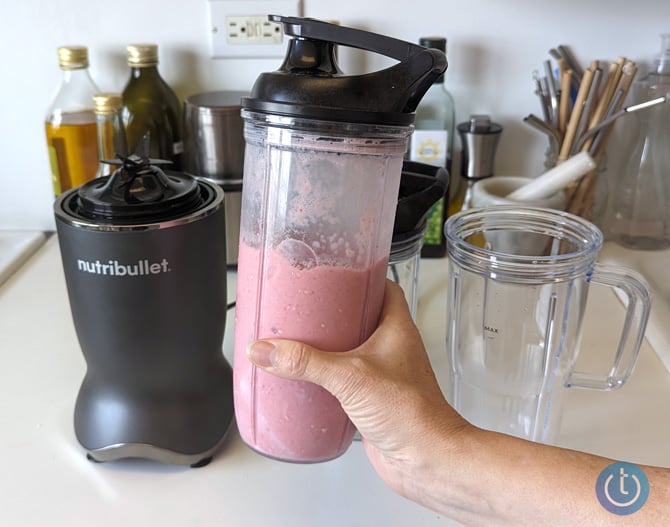 Silent yet powerful
To be clear, the Nutribullet Ultra is loud, but it distinguishes itself from the competition with quieter operation, emitting sound at 86 decibels. The similarly-speced Nutribullet PRO Plus operates at 91 decibels, while the Ninja Nutri-Blender Pro with Auto-iQ surpasses 95 decibels. However, this reduction in noise does not compromise power; equipped with a 1200-watt motor, the Ultra is one of the most powerful single-serve blenders on the market. I was able to make perfect smoothies in about 30 seconds.
Innovative design and sustainability
The blender features a new Rapid Extractor Blade with a stainless-steel base and titanium coating, ensuring longevity and durability. Nutribullet has so much confidence in the new bade design it's backed by a 5-year limited warranty – the company's former flagship, the PRO, has a 1-year warranty.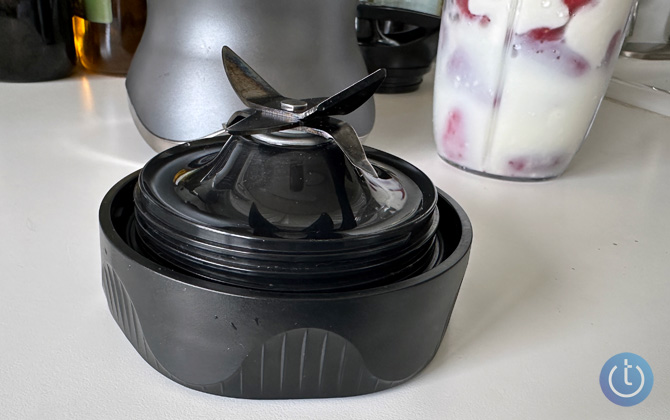 Another new design element is the touch interface. When the power is on and you place the cup on the base, the simple controls illuminate. There are two modes – automated smoothie blending and pulse functions. I found myself always using the auto mode for my smoothies because it worked every time.
In addition to the blender, you'll get one 32-ounce blending cup and two 24-ounce cups. All three are made with 50 percent recycled content and are shatter-resistant, BPA-free, and top-rack dishwasher-safe.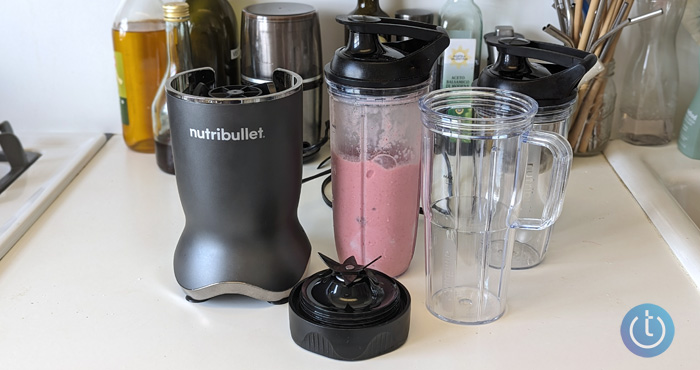 Pricing
At $149.99, the Nutribullet Ultra is premium-priced, but it's worth it. The Ultra makes quick work of early morning smoothies with its relatively-quiet, powerful operation and is built to last, backed by a 5-year warranty.
[Image credit: Techlicious]
For the past 20+ years, Techlicious founder Suzanne Kantra has been exploring and writing about the world's most exciting and important science and technology issues. Prior to Techlicious, Suzanne was the Technology Editor for Martha Stewart Living Omnimedia and the Senior Technology Editor for Popular Science. Suzanne has been featured on CNN, CBS, and NBC.