Roborock wowed us last year with its Max V7 Ultra Robot vacuum and mop combo that came close to delivering hands-free house cleaning. It not only emptied its own dustbin, but it also cleaned the mop pads after it was done mopping. Roborock's new flagship line, the S8 series, has received some significant upgrades to the robot as well as the dock.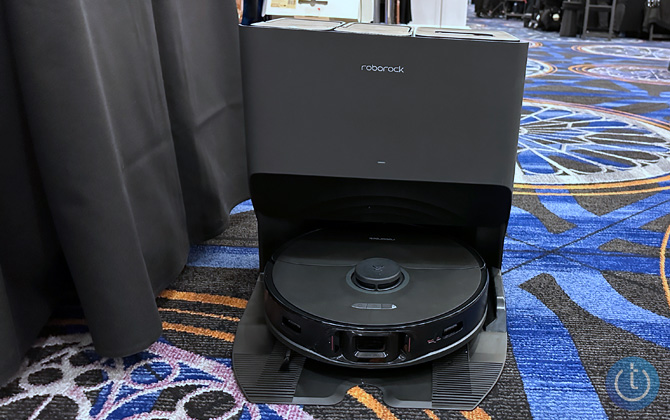 All three models in the series (S8, S8+, and S8 Pro Ultra) receive a boost in suction power from 5,000 to 6,000Pa of suction, placing them among the strongest in the robot vac category. They also have a new duo-roller brush system for carpets added to their arsenal of cleaning tools. It is designed to pick up even more dirt and resist getting tangled with hair, which can become problematic for homes with shedding pets. And when in mop-only mode, the brush on the S8 Pro Ultra automatically lifts itself to 6mm off the floor to ensure that no dirt or debris from the brush winds up on the freshly mopped floor.
The VibraRise mopping system gets a minor update. It still uses sonic mopping technology that scrubs at a frequency of 3,000 times a minute and lifts the mop pad about 5mm when the robot goes over carpeting to keep your carpets from getting wet. Now, though, the S8 Pro Ultra now has two vibration modules (see the two components with the white strips in the photo below) that move back and forth for increased efficiency and cleaning power.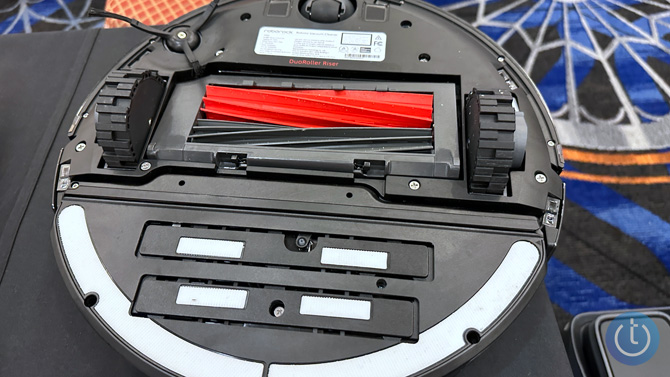 The RockDock Ultra system, which facilitates dust emptying, mop washing, and water refilling, now has a warm air-drying feature for use after the mop pad is washed to inhibit mold growth.
We look forward to running this around the house to see how it compares to the Max V7 Ultra. It will be available in April of this year starting at $749.99, though expect the S8 Pro Ultra model to run a few hundred dollars more.
[Image credit: Techlicious]
Andrea Smith is an award-winning technology broadcast journalist, reporter, and producer. Andrea was the Technology Producer and an on-air Technology contributor at ABC News for over two decades before becoming the Lifestyle Channel Editor at Mashable, where she explored the ways in which real people, not just geeks, began using technology in their everyday lives.