Recognized with our Techlicious Top Pick award for the best VPN for most people, Surfshark has launched an incredible offer for its Starter package. With a massive 86% discount, you can now secure your online activities for just $1.99 monthly(with a two-year subscription). This is a must-grab opportunity for anyone concerned about digital privacy and security, especially as we move into the holiday travel season when we're more tempted to log in to public WiFi.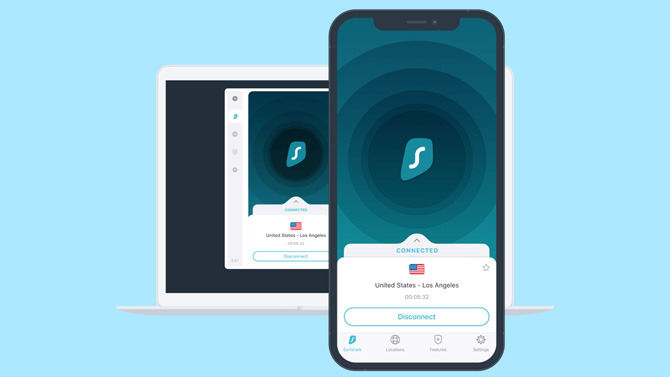 In our testing, we found that Surfshark combines high-speed connections with a suite of advanced security features, all at an unbeatable price. Key among these features is the kill switch, which ensures your internet connection drops immediately if your link to Surfshark's VPN server is lost, maintaining your privacy. Additionally, the multi-hop option allows you to route your internet traffic through two VPN servers for extra security.
If you don't want to access all services with a VPN, Surfshark's split-tunneling capability allows you to designate specific apps to bypass the VPN. You can also use Surfshark with an unlimited number of devices simultaneously, removing the hassle of keeping track of device limits.
And for those hesitant to commit, Surfshark offers a full refund within the first 30 days, ensuring satisfaction. This deal is not just a cost-saving opportunity; it's an investment in robust online security and freedom.

[Image credit: Surfshark]