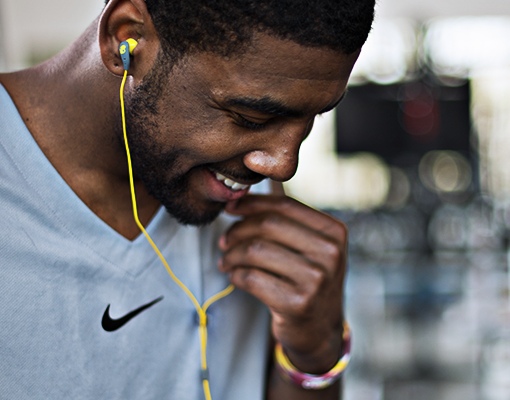 It can be difficult to find a good pair of workout headphones. Once the sweat starts flowing, it's hard to maintain a good in-ear fit – especially if you're running.
The new Method line of ear buds from Skullcandy seeks to alleviate that common problem through a new material called StickyGel. It's designed to minimize surface texture while increasing traction on your skin, improving in-ear security when you sweat by 30% over standard buds.
The components inside Method are sweat-resistant, which will help avoid those small little electric shocks cheaper buds sometimes give you while working out. And for convenience while exercising, each pair of Methods comes with an in-line remote to control your tunes.
If you're familiar with the Skullcandy brand, you know they don't deliver top-tier sound. They do typically offer a good value, however. These Method ear buds follow that tradition, carrying an MSRP of just $29.99.
Skullcandy Methods are available in blue, yellow and black colors. For more information or to order a pair, visit the company's website at skullcandy.com/method.