Sleep Number has combined its 360 adjustable smart bed with its SleepIQ sleep tracking app to create a new kind of automated sleeping experience. The company's updated SleepIQ app now not only tracks your biometric data while you slumber, but the bed also senses your movement and uses this combined information to automatically adjust the 360 smart bed to provide the most comfortable, restful and rejuvenating snooze possible. And, like earlier models, the Sleep Number 360 can help mitigate snoring, a boone for you and your partner.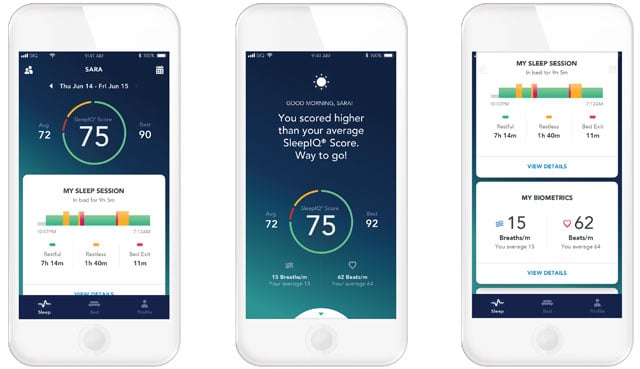 By tracking your heart and breath rate along with physical movement, potential sleep disturbances, and environment, the updated SleepIQ smartphone app tells the 360's mattress to automatically adjust its firmness, its airflow and temperature, and even trigger underbed and nightstand lighting when necessary. SleepIQ also tracks total restfulness, restless and sleep time data to create a personalized SleepIQ score, to help you consciously adjust your sleeping habits and know for sure how much better your sleeping – all with any additional wearable or sleep tracking device.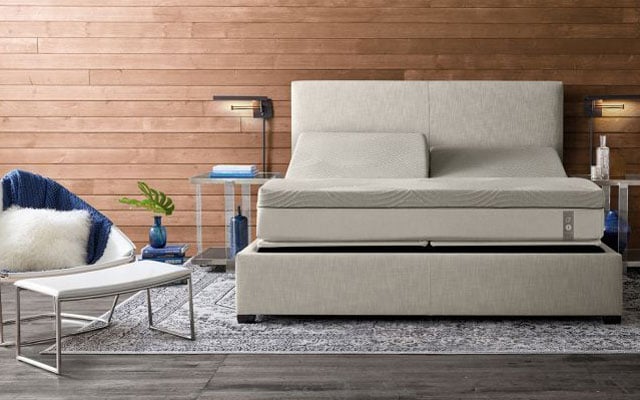 In addition to the updated biometric data gathering and mattress adjustment, the SleepIQ app now creates a "Wellness Profile" that uses your lifestyle information to create personalized insights and connects to the company's InnerCircle loyalty program to help you connect to other Sleep Number 360 owners about sleep health and earn points toward gifts.
The Sleep Number 360 smart bed is priced between $1,000 and $3,000, depending on size and features.
[Image credit: Sleep Number]