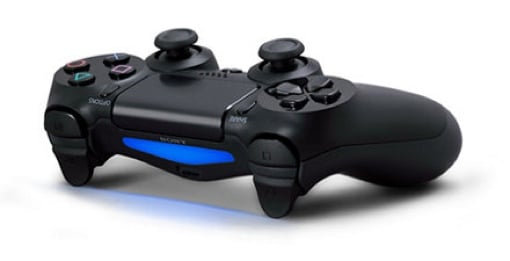 Not to be outdone by Microsoft, Sony also made its presentation to the media today at the E3 video gaming expo in Los Angeles, California. There's no news of a Sony PlayStation 5 console, but there were plenty of surprises, big name video game sequels and other cool stuff revealed during the company's keynote on Monday. Here's all the PlayStation 4 news you need to know.
The Last Guardian
The Last Guardian, a game originally announced at E3 in 2009, will finally see the light of day next year. The sequel to Ico and Shadow of the Colossus, E3 footage of Guardian features a young boy who is exploring ancient ruins with the aid of some manner of friendly part-dog, part-bird animal. The game is due sometime in 2016 on PlayStation 4.
Horizon: Zero Dawn
One new title due out from Sony that really caught a lot of attention at E3 is Guerrilla Games' Horizon: Zero Dawn. Not much is known about gameplay, but the preview reveals a post-apocalyptic world where robot dinosaurs run rampant, hunted by only a few of the brave, remaining humans. There's no release date for this title yet.
Final Fantasy 7 Remake
Holy heck – Final Fantasy 7, one of the best-loved RPGs of all time, is finally getting the remake it's long deserved. Sony showed off footage from the Square Enix game during its E3 presser, revealing a beautifully rendered city of Midgar and troubled antihero Cloud Strife. The game has yet to see a release date, and will be released first on the PlayStation 4 console.
Uncharted 4: A Thief's End
Uncharted 4, the action-adventure platformer from Naughty Dog, earned a key spot at the end of Sony's E3 keynote. In the game, due for Q1 2016 release, famed treasure hunter Nathan Drake leaves retirement to solve the mystery of a long-lost pirate colony. Newly released gameplay footage (below) is violent and action-packed, with Drake and Sully shooting up a village while escaping a convoy of heavily-armed attackers. The game is a Sony PlayStation 4 exclusive.
Street Fighter V
As someone who grew up on the brawler Street Fighter II, it's always exciting to hear about a new installment in the Capcom series. Street Fighter V brings back Ryu, M. Bison, Chun Li, Cammy and all your favorite fighters for graphically upgraded combat. The game's beta will be available to pre-order customers on the PlayStation 4 on July 23, with the final retail release coming in March 2016. You can check out the footage Sony showcased at E3 embedded below.
Star Wars Battlefront
The new Star Wars Battlefront game is designed to be the most realistic Star Wars game yet. In the newly released E3 gameplay footage of the game, you can see a group of rebels on snowy Hoth take on storm troopers and a AT-AT walker. You can also see Luke Skywalker wielding his trusty light saber and a special guest asphyxiation by the one and only Darth Vader. Star Wars Battlefront is scheduled for release on November 17 on Xbox One, PlayStation 4 and PC. PlayStation 4 owners will get timed exclusive content as a special bonus.
PlayStation Vue Internet TV goes a la carte
PlayStation Vue, Sony's Internet TV programming service that starts at $49.99 per month, launches in San Francisco and Los Angeles in starting today. The big news here from Sony: "We will begin offering a la carte channels nationwide, and will be the first paid TV service to allow users to subscribe to individual channels without the purchase of a multi-channel bundle." The a la carte offering starts in July.
New Fallout, Plants v. Zombies, Dark Souls and South Park Games
PlayStation 4 gamers, alongside Xbox One owners, will be able to enjoy Fallout 4, Plants v. Zombies Garden Warfare 2, Dark Souls III and South Park: The Fractured But Whole. You can check out Techlicious's coverage of these games, along with video footage, in Techlicious's Microsoft E3 2015 roundup.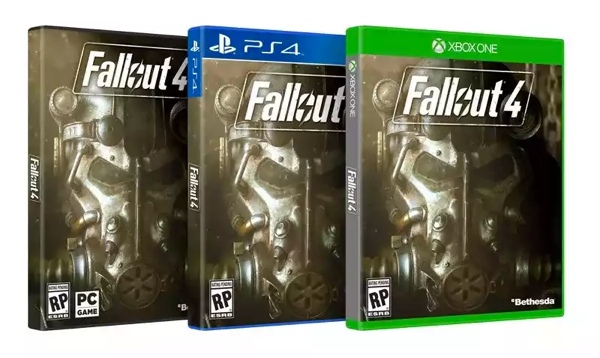 [Image credit: Sony, Bethesda]