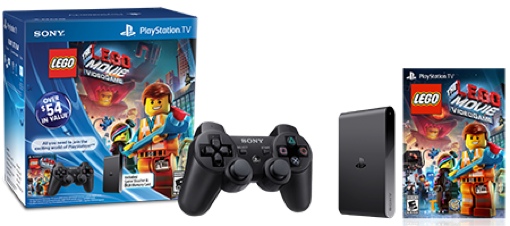 The streaming videogame revolution is about to hit your living room. Sony announced that its PlayStation TV gaming box will launch here in the U.S. on October 14. Though the device offers nice offline features for PlayStation 4 owners, its most compelling feature is the ability to stream PlayStation 3 games directly from the Internet to your TV.
PlayStation TV is designed to use Sony's new PlayStation Now streaming game service, which offers rental access to more than 150 PS3 titles like Final Fantasy XIII, Killzone 3 and Guacamelee. You can access games for a period as short as 4 hours or for as long as 7 days. Prices start at about a dollar a day.
With PlayStation Now, there are no game discs to lose or get damaged, and no patches to download. You can save your game directly to the cloud when you need a break, and resume it on any PlayStation Now enabled device (like the PS4). You can even earn in-game achievements and trophies and have them saved to your PlayStation Network account, if that's your thing.
PlayStation TV also offers PlayStation 4 owners the ability to stream games directly from the console to the TV of your choice. If you keep the PS 4 in your living room, for example, you can start a game there and then finish it on any other TV in the house that you choose to connect the PlayStation TV box to. It's a really nice way to maximize the value of your existing home network.
If you've already got a PlayStation DUALSHOCK 3 or 4 controller laying around the house, you can purchase a basic PlayStation TV system with an HDMI cable for just $99.99 on Amazon. Otherwise, Sony is making a PlayStation TV Bundle available complete with controller, the LEGO Movie Videogame, an 8GB memory card for saving, an HDMI cable and a USB cable for just $139.99 on Amazon.