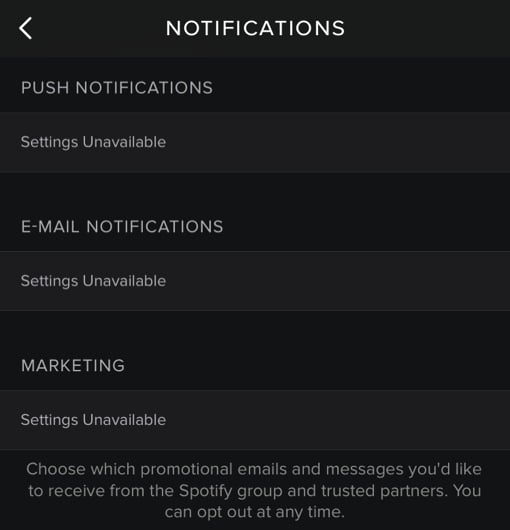 Music streaming app Spotify has just made a number of changes to its privacy policy that allows it to collect more data about you. Forbes's Thomas Fox-Brewster reveals that Spotify now wants to access, with your permission, the contacts, photos and media files on your device. It will also seek to access your GPS location data and information about how you're traveling – whether by foot on in a vehicle.
"The data accessed simply helps us to tailor improved experiences to our users, and build new and personalized products for the future," Spotify said in a comment. "Recent new features include Spotify Running, which matches the BPM of your music to the pace of your run, or the new Discover Weekly feature, which curates a weekly playlist based on your tastes."
"Throughout, the privacy and security of our customers' data is – and will remain – Spotify's highest priority."
Without a doubt, Spotify having more data about you will enable the app to deliver an incredibly tailored experience. It also means, of course, that Spotify will have more anonymized information to share with advertisers. It's never great to have all your information in the hands of third parties – even though it seems to happen all the time these days. (We at Techlicious like the Privacy Badger browser add-on for limiting the flow of your data to advertisers.)
Spotify, by design, has never really been a privacy-friendly app – it aggressively encourages you to share. It gained a lot of notoriety for spamming people's Facebook feeds when it first launched. And its private listening setting is designed to automatically disable itself after you've been using it for a couple hours. It's hard to use Spotify without sharing information you'd rather not, and these changes to its privacy policy make matters that much worse.
Spotify says it will offer a way to opt out of this tracking. It's unclear exactly how you do so however – my attempts to change my Marketing settings on the Spotify mobile app were met with a "Settings Unavailable" error message.
[Image credit: Spotify]