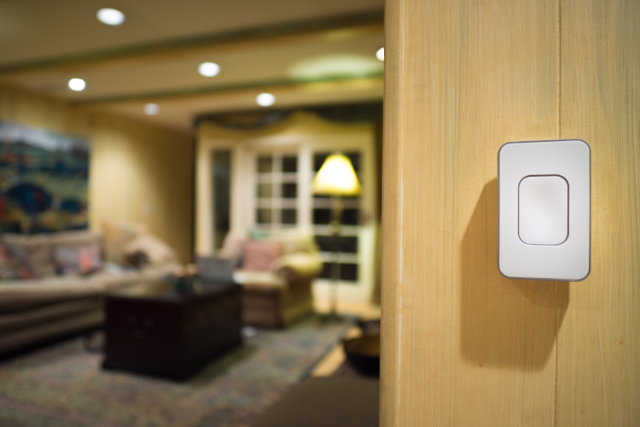 It's easier than ever to turn your home into a smart home with the new Switchmate, a magnetic smart light switch that turns any standard light switch into a smart light switch you can control with your smartphone. Touted as the switch that turns your home into a "one-second smart home," the Switchmate light switch bypasses complex installation and configuration procedures using tools, screws, drills, wiring and, of course, sweat and labor.
Snap on a Switchmate to begin enjoying features such as the Welcome Home function that turns on the lights when it detects your phone as you return home or enter a room. The Switchmate is pre-configured and can be used right out of the box. "Our customers can snap, tap and start ... it's that simple," said Switchmate CEO Dean Finnegan.
The Switchmate light switch sticks to any standard switch (both rocker and toggle types) with magnetic contacts. That's truly a one-second installation method that also lets you easily move the switch to another location (for example, if you move to a new house). Even better, anyone can install this switch, so you save on expensive and invasive installation services from professionals.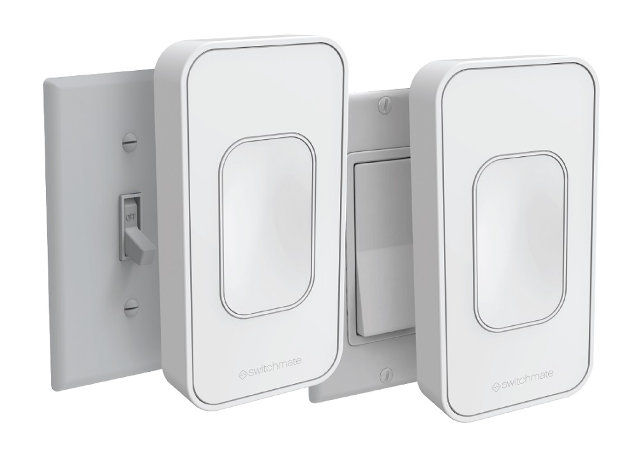 Switchmate puts light controls at the tip of your fingers with the aid of your smartphone. The switch's companion app for Android and iOS lets you set customized lighting preferences such as what time you want the lights to turn or off automatically. Preset light timers can be a great way to make your house look as if someone's home, potentially deterring intruders. Currently, Switchmate doesn't work with other home-control products, so, for instance, you can't control it with Siri or Amazon's Alexa-powered products.
Unlike most other smart lights and switches, Switchmate allows you to manually operate the switch at the switch plate itself in addition to wireless control via the app. The system does not require a wireless network since Switchmate uses a Bluetooth connection for remote control. Of course, that also means that you can't turn the lights on and off from a remote location either. Each switch runs on two AA size batteries for up to a year.
Switchmate comes in classic white and beige to blend easily with existing light switch colors and is now available for pre-order on Amazon at a price of $39.99. Visit Switchmate's website to find out more about its smart light switches.
[Image credit: Switchmate]
Updated on 6/1/2016