Tablet-makers at Mobile World Congress are scrambling over one another to release the next big thing. Lenovo and Samsung are both looking to find their niche in a market dominated by Apple and Microsoft. Lenovo's latest offerings target cost-conscious consumers with low price points sure to appeal to anyone who doesn't want to spend on high-price tablets. Samsung, however, is meeting Apple and Microsoft head-on, with new tablets and 2-in-1s to compete with the 9.7" iPad Pro and the Surface Pro 4.
But will these new tablets and hybrid devices stack up? Let's take a look.
Lenovo Tab 4 and Tab 4 Plus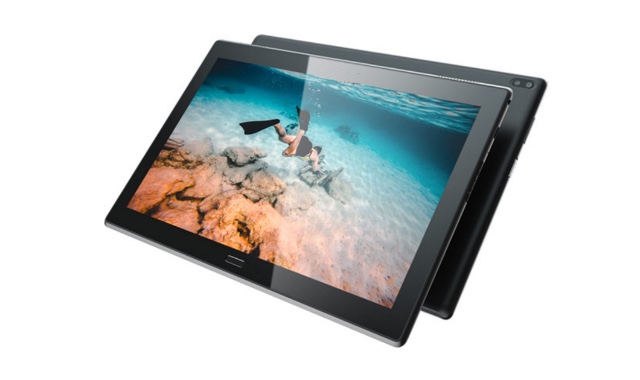 Lenovo is playing the board with its lineup Tab 4 Android Nougat tablets, trying to offer something for everyone. You can choose between the base Tab 4, which offers reasonable performance at a budget-friendly price that starts at $109. The higher-end Tab 4 Plus models offer faster performance, a stylish design with a glass back, and a fingerprint scanner for easy security. It's a little pricier, but still reasonable, starting at $199. Both tablets are available in 8" and 10" form factors, so you can opt for portability or a bigger screen for streaming media.
The Tab 4 is the most kid-friendly tablet we've seen since Amazon's Fire Kid Edition tablets. If you add the Kid's Pack to your Tab 4 purchase, you get a bumper, a blue light filter and screen protectors, plus access to curated kid-friendly content and strong parental controls. While it doesn't have Amazon's 2-year worry-free guarantee — which will replace a damaged Kid Edition tablet no questions asked — it offers an option for parents that isn't locked in to Amazon content.
If you aren't shopping for the kids, you may be more interested in the Productivity Pack (only for 10" models). This pack is just a single item: a Bluetooth keyboard that also acts as a sleeve and stand. The keyboard is designed specifically to work with the Tab 4, and integrates with the Tab's built-in productivity interface which easy support for multiple windows and instant app switching.
Whichever model — and add-on pack — you buy, it's an ideal tablet for the whole family. Each family member can create an account, with their own settings, wallpapers, and even Facebook account access. Being able to buy one tablet and use it for everyone is a huge convenience — and it's nice on the budget, too.
Expect to see the Lenovo Tab 4 lineup in May, with prices from $109 (Tab 4 8") to $249 (Tab 4 Plus 10").
Samsung Galaxy Tab S3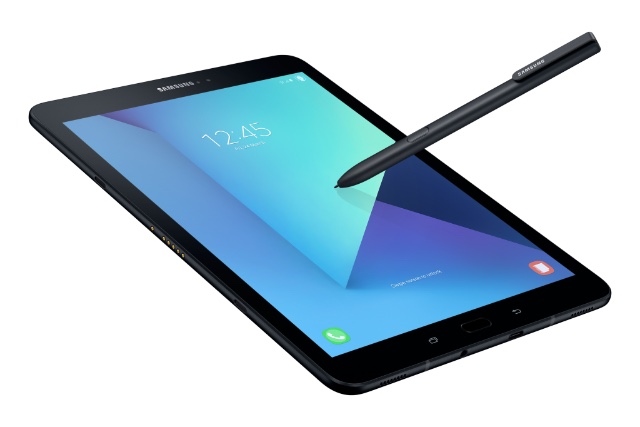 While the latest Galaxy Tab has the same 9.7" size as its predecessor, this Android Nougat tablet is a big boost over the old S2 model. The S3 seems poised to take a bite out of Apple's smaller iPad Pro with a host of features that give the Galaxy Tab a high-end feel.
The Galaxy Tab has upgraded from its classic plastic design with a glossy glass back which gives it a premium feel. The screen is an improvement, too, with a Super AMOLED HDR display for bright, true-to-life colors (though HDR video is only supported via the Amazon app right now). Four speakers, tuned by the audio experts at AKG, mean the tablet can put out great sound — combined with HDR, this is certain to make it great for streaming video. And as you'd expect from any new tech product, it's faster than the previous generation: the processor is an 18% improvement and it has three times the graphics performance of the Galaxy Tab S2.
Samsung's S Pen stylus isn't new, but it's new to the Galaxy Tab lineup — and comes with some upgrades. First up, the pen needs no charging: a huge convenience. The pen has also been slimmed down. Its new 0.7mm tip combined with the S3's 4,096 levels of pressure sensitivity makes writing on the Galaxy Tab feel natural. Built-in apps make it easy to jot down notes, annotate documents or draw with the S Pen. The downside to the S Pen is that the Galaxy Tab has no place to store the S Pen, meaning it could be easy to lose — if you pick up the S3, consider a case with a pen holder. If you don't care for handwriting, an optional keyboard makes the S3 a passable laptop replacement on the go.
Samsung has yet to announce a price, but if the tablet undercuts the iPad it could be a compelling alternative. Look for the Galaxy Tab S3 to hit store shelves later this year.
Lenovo Miix 320 2-in-1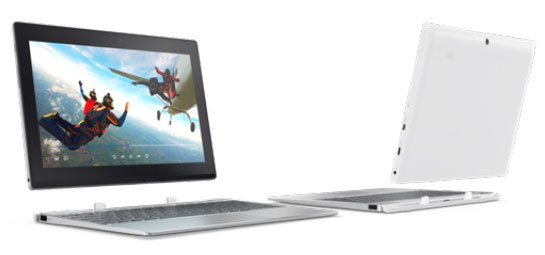 If you'd prefer a Windows 10 tablet, Lenovo has one of those, too. Like the company's Tab 4 tablets, it comes at a great price: the Miix 320 starts at just $199. That's probably less than you paid for the smartphone in your pocket.
As the price suggests, the Miix won't go toe to toe with Microsoft's Surface, but it's a good gadget for the price. Miix 320 is petite at 10", with a snap-on keyboard and touchpad. The system's hardware is decidedly basic, with an HD screen, Intel Atom X5 processor, 4MB of memory, 128GB of storage and 10 hours of battery life. This is more than enough to do everyday tasks, like word processing and web browsing, but if you want to do anything particularly processor intensive — like gaming or video editing — you'll want to look for a more powerful machine. (Like Lenovo's new Yoga ultrabooks, perhaps.)
Like the other products Lenovo has rolled out at MWC this week, it offers a very solid set of features for a nice price. If you need a laptop but don't have the budget for one, this multitasker from Lenovo may be the right choice.
The Miix 320 will be available in April 2017.
Samsung Galaxy Book 2-in-1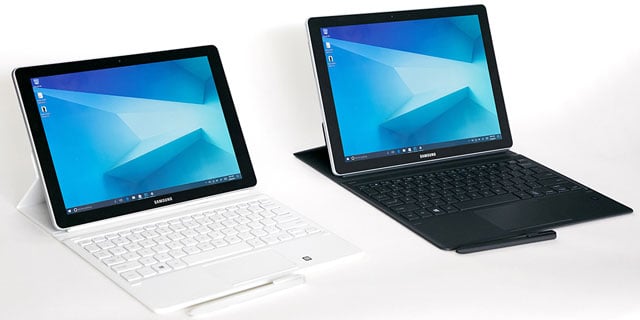 If you need more power than a standard Android tablet, Samsung's Galaxy Book looks a lot like the Tab S3, but it's a full-fledged Windows 10 device that can act as a tablet or a laptop. The Galaxy Book comes with the same S Pen stylus as the Tab S3 for easy note-taking, and also include a keyboard (which is optional for the S3). The Galaxy Book's keyboard feels more like a traditional keyboard, with backlit keys and a built-in trackpad. It's still more cramped than a desktop, but typing feels relatively natural.
The Galaxy Book comes in two sizes: a 10" model that's just a smidge larger than the Galaxy Tab S3 and a 12" model that looks like a supersized S3. Both feature 7th Gen Intel Core processors, with the 12" boosting a powerful 3.1ghz dual-core i5 chip. The base models of both start with 4GB of memory and a 128G SSD, and the 12" model can be upgraded to 8GB memory and a 256GB SSD — though you can add even more storage with a microSD card if you need it.
If most of that was technical gibberish to you, what we're saying is that these are powerful machines. These specs put the Galaxy Book in line with Microsoft's Surface Pro.
As with the Galaxy Tab S3, Samsung hasn't announced a price or release date, but we should see the tablet later this year.
[Image credit: Lenovo, Samsung]