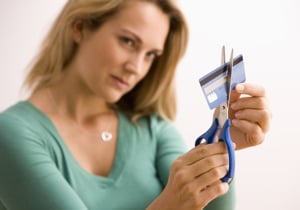 Retail giant Target today officially confirmed that it fell victim to one of the largest debit and credit card data breaches in U.S. history, with thieves gaining access to as many as 40 million card numbers, complete with expiration dates and CVV.
"Approximately 40 million credit and debit card accounts may have been impacted between Nov. 27 and Dec. 15, 2013," Target said in a statement. "Target alerted authorities and financial institutions immediately after it was made aware of the unauthorized access, and is putting all appropriate resources behind these efforts. Among other actions, Target is partnering with a leading third-party forensics firm to conduct a thorough investigation of the incident."
It's unknown yet exactly how many Target locations were affected by the hack, but anti-fraud analysts suggest the damage is incredibly widespread. "We can't say for sure that all stores were impacted," one card issuer told the Krebs on Security blog. "But we do see customers all over the U.S. that were victimized."
Indeed, there are some reports of thieves using the stolen data to complete purchases. San Diego resident Aramis Ramirez told Techlicious that a card he used at Target this month was cloned and used to complete a transaction at a Virginia-area Target on Sunday. A second transaction was declined after his bank's fraud alert system was triggered.
"I had to cancel my card because of this," Ramirez said. "Now more than ever during this holiday season you need to be careful!"
What can you do to protect yourself?
If you've made purchases at Target stores this year – especially between November 27 and December 15 – you'll want to pay close attention to your credit card statements for unauthorized charges. Report any signs of fraud to your bank immediately by calling the number on the back of your card. You should also report the incident to Target by calling 866-852-8680.
Should you find your account data was stolen, strongly consider placing a fraud alert on your credit report. That will add an extra verification step whenever credit is requested in your name, making it much more difficult for thieves to create new accounts. It will delay your own ability to gain credit, however.
You should also make a yearly habit of obtaining a copy of your credit report from the three major credit-reporting agencies. The 2003 Fair and Accurate Credit Transactions Act gives you the right to request a free credit report every 12 months by visiting AnnualCreditReport.com. Pay close attention to these reports for any unusual activity. Immediately report any discrepancies, inaccuracies, and suspected fraud.
Target has created a resource page for those concerned about their data being stolen which includes phone numbers for assorted authorities and a FAQ which you can visit by clicking here. For more information about stolen financial data and identity theft in general, visit the Federal Trade Commission's Consumer Information page on identity theft.
[Woman cutting credit card via Shutterstock]